On November 23, visitor center of the nature reserve hosted commemoration evening of Sergey Marakov, researcher, communicator of the Commander Islands charm and importance and one of the initiators of nature reserve creation on the archipelago. 
Long-term residents of Nikolskoye village came to share their memories about Sergey Vladimirovich, when he travelled around the islands researching local nature, and inspired his students to continue this activity.
That day we managed to organize a videoconference for the first time, which connected us with Moscow and Seattle. Unsteady internet connection allowed us to connect with students of Sergey Marakov – head of Zapovedniki Eco-Center Natalia Danilina and senior researcher at Kamchatka branch of Pacific Geography Institute Vladimir Burkanov.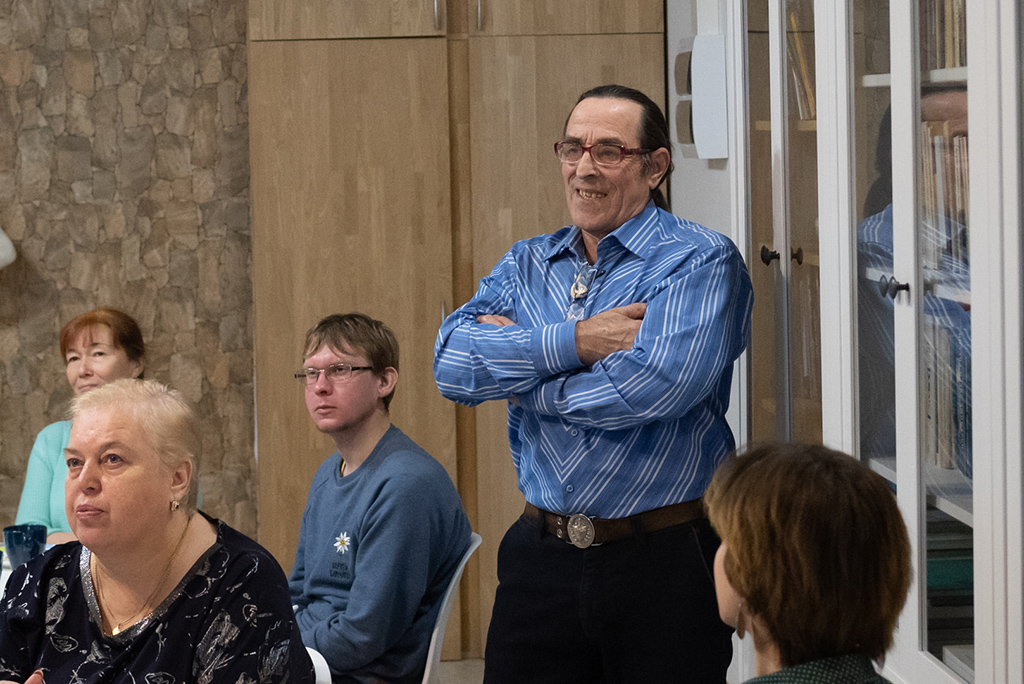 Guest of the evening Ivan Ivanovich Vozhzhikov
The participants received a call from daughter of the researcher Natalia Fomina and his widow Nadezhda Perminova, who shared some of his personal belongings for a new exposition in the visitor center of the reserve called Researcher's Office.
The exposition is being prepared. It will show what Marakov's office looked like and will inspire everyone to think in what circumstances other researchers lived and worked in different periods. It will exhibit Marakov's original typewriter and photo camera.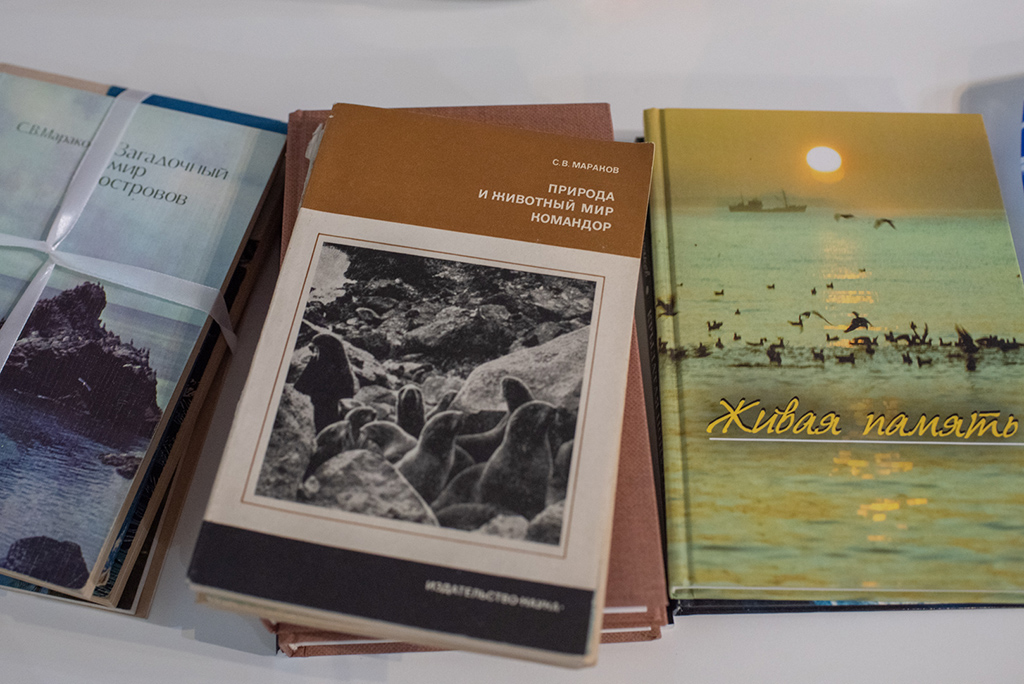 Books for the Researcher's Office exposition
Bookcase near the table will take care of books written by the famous researcher about the Commander Islands. During the memory evening, Evgeny Mamaev, deputy director for science, shared his rare editions of the books with the visitor center.
"Sergey Marakov contributed a lot to the research of the Commander Islands and their protection. He spoke many times about the necessity to organize a protected natural area on the archipelago. Understanding the islands from inside in a close and personal way, the scientist realized all the dangers, which could have arisen in the future", said Evgeny Mamaev.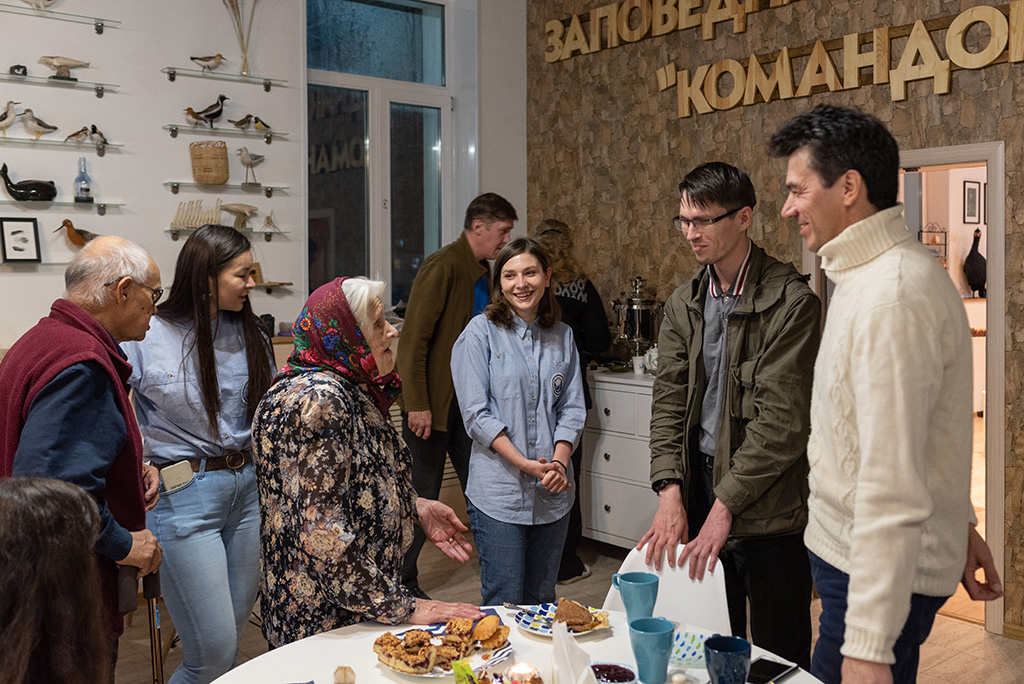 Old-timers of Nikolskoye village and guests of the evening Gennady Mikhailovich Yakovlev, Vera Terentyevna Timoshenko and staff of the Commander Islands Nature and Biosphere Reserve
On November 23, Sergey Marakov would have celebrated his 90th anniversary. The scientist first visited the Commander Islands during summer of 1952 and fell in love with this wonderful land of wind and fog. He bred this love in his students and managed to organize and find financing for their practical training here on the islands. Many of them continue research in the Far East and North of Russia even today.