On September 23, Petropavlovsk-Kamchatsky became the heart of marine mammals Sea of Life Festival. The main goal of the event is to attract attention to the problem of protection of marine mammals and conservation of their habitats. 
"This year we conduct Sea of Life Festival for the third time. Last year it was granted the yearly regional festival status. In 2018, the festival concentrated on fight against plastic pollution. I hope that in the nearest future we will organize a convenient waste sorting system but for now I propose everyone to start with yourself, to love nature around us and cut plastic use," said Aleksey Kumarkov, Vice Minister of Natural Resources and Ecology of the region.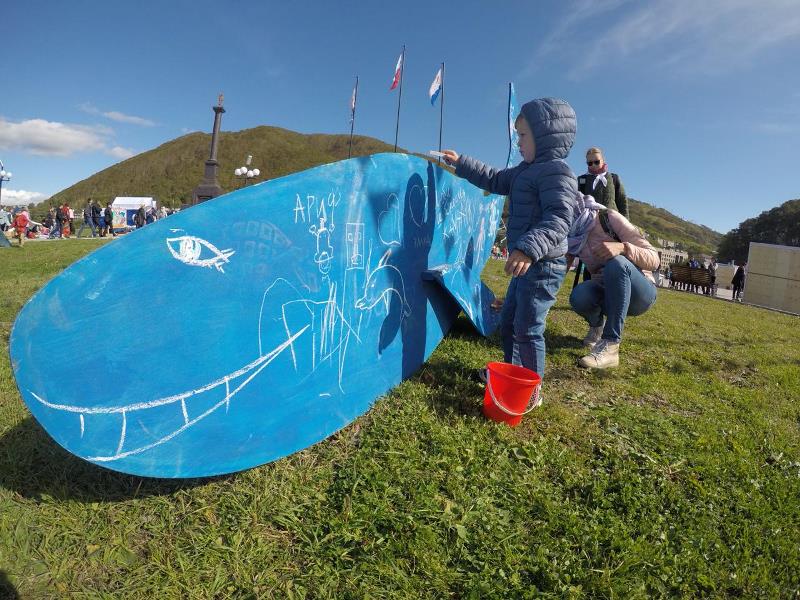 Participants of the demonstration, which signified the start of the event, supported the appeal. Representatives of Kamchatka indigenous peoples, schoolchildren, students, their parents and teachers were a part of colorful march for protection of marine mammals, as these animals suffer from plastic bottles, bags and balloons every year. 
After the end of the march, the festival started in several thematic zones, including the stand of the Commander Islands Reserve.
In the Open Lecture Hall, the visitors could become the first ones to watch Grey Whale short film – the result of four years of work of the Commander Islands Reserve Deputy Director for Science Evgeny Mamaev. The film is based on shootings during research in the protected water area of the Commander Islands Reserve and Beringia National Park. Beringia National Park Deputy Director for Science Maxim Antipin also spoke about Chukotka fauna. 
Petropavlovsk-Kamchatsky souvenir shop gave a chance to buy rare books, publications and coloring books of our reserve and even to use the mobile post office to send musical post cards with marine mammals created by artist Kristina Saushkina. QR-code on the post cards opens a door to the sounds of sea lions, sperm whales, orca whales and sea otters, recorded in the Commander Islands and Kronotsky Nature Reserves.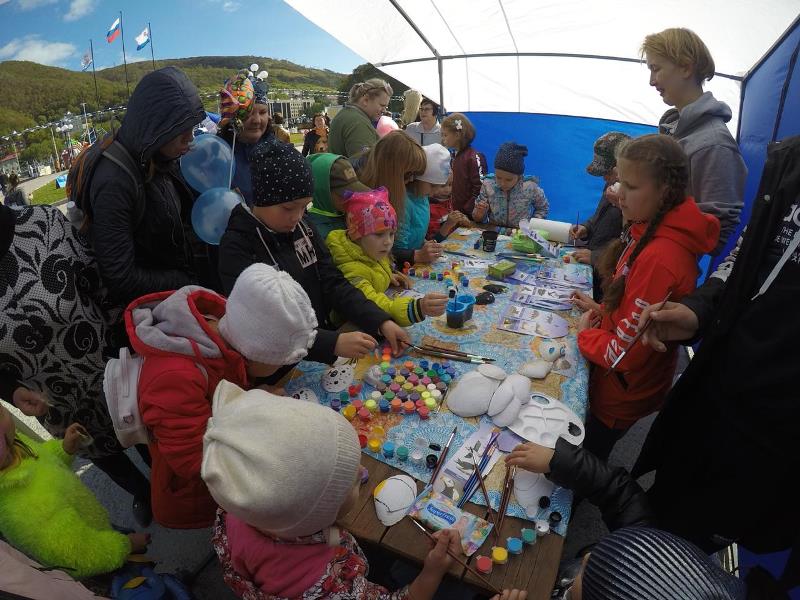 Still, the most popular workshops were on seashell decoration - as the shells had been brought right from Bering Island - and on post card creation to depict animals of the islands. The participants not only discovered new facts about marine mammals but also received some souvenirs. About 500 young Kamchatka locals and their parents took part in our workshops.  
It is worth mentioning that the Sea of Life Festival was created on Kamchatka in 2016 and is organized every year by Kamchatka Region Ministry of Natural Resources and Ecology, Kamchatka Region Specially Protected Natural Area Association, The Commander Islands Nature and Biosphere Reserve, Kronotsky Nature reserve, Kamchatka Volcanoes Natural Park and Zapovedniki Nature Conservation Foundation. 
Administration of the Commander Islands Reserve expresses our gratitude to all the participants and volunteers, who contributed to the creation of the event, including Anna Shakirova, Alexey Soloshich, Daria Kegel, Head of Rakours Studio Anastasia Tabachinskaya and her alumni Nastya and Sergey. 
See you next year! 
________________________________
If you are interested in the details of participation of our specialists in ecological education events and projects, please, contact Deputy Director for Development Ulyana Ledok via email ostrova.razvitie@gmail.com