Along with satellite monitoring outside the 30-mile-wide water area the Commander Islands Reserve is planning to introduce another type of research – satellite tagging for bird monitoring. To learn more about this technology our Chief Researcher ornithologist Dmitry Pilipenko spent 2 weeks in Khankaisky Nature Reserve (Primorsky Krai), where his colleague Ph.D. Biology Ivan Tiunov was ready to share his knowledge on GSM-ringing of birds.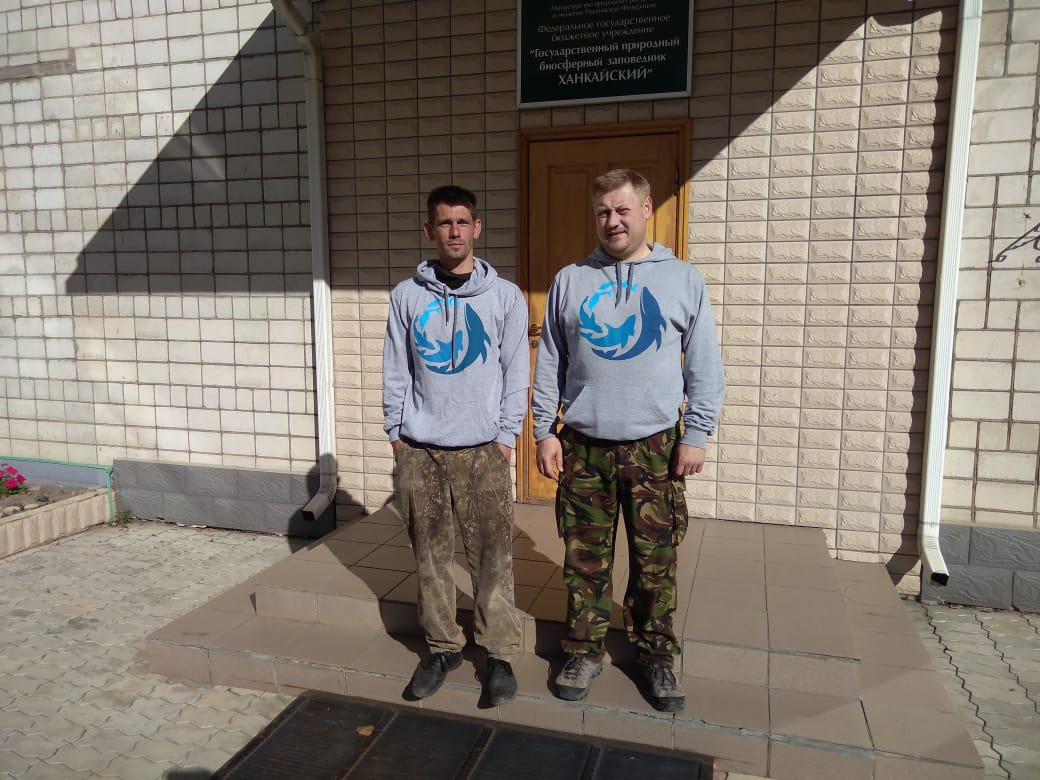 Ornithologists Ivan Tiunov (on the left) and Dmitry Pilipenko (on the right) 
Bird ringing is a science of its own. First, you should find and catch the bird of necessary size and weight, which will easily fly with the radio-tag. It is only possible in favorable weather conditions. GSM-transducers operate through cellular system: the signal is transmitted to the cell tower and later the data are received by special service, which we are to become familiar with as well.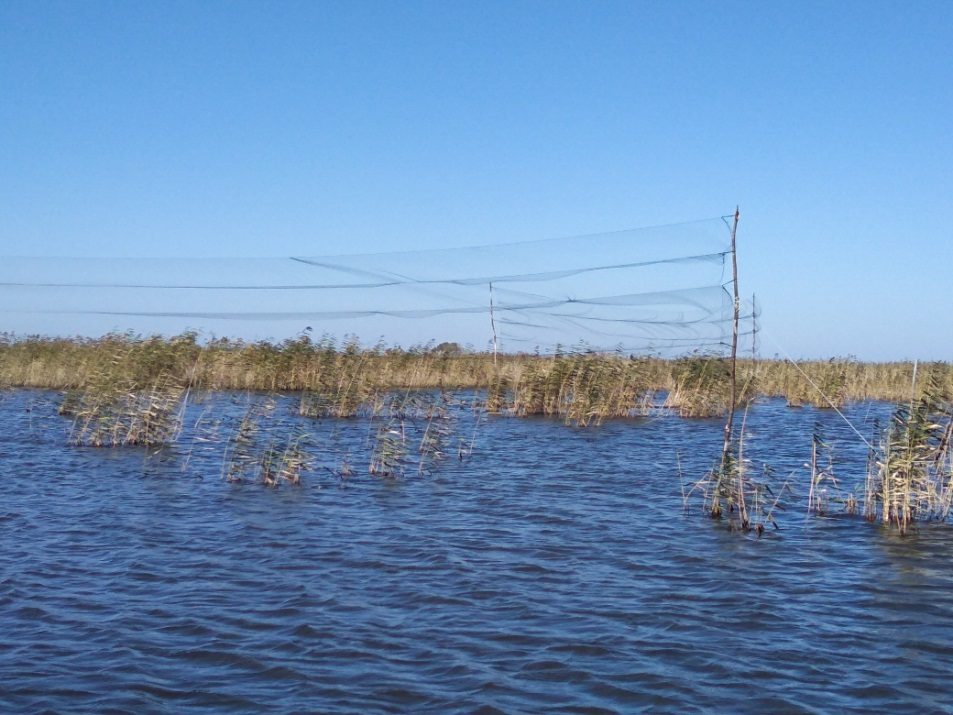 Bird nets on Lake Khanka. Photo by Dmitry Pilipenko
The first and the last time the reserve conducted ringing was in 2013. At the time, we installed rings with original numbers to 70 rock sandpipers (Calidris ptilocnemis) but no returning bird was registered. Satellite tags, in comparison, give us the possibility to track location and movements of birds nearly in real-time. 
"Within 2 weeks we caught several ducks – mollard ducks – and we already received information on movements of one of them. This method opens new opportunities to discover more about bird migration routes. For example, now we can track not only the trip from point A to point B but also the stopovers as well as the duration and speed of the flight," said Dmitry Pilipenko. These data will open new page in understanding the biology of the birds namely their migration routes, distribution on land, territorial remoteness of the populations, survival rates and behavioral peculiarities. 
It is worth mentioning that today we registered 234 species of birds on the Commander Islands. 46 species are migratory and 121 are vagrant.