On June 2, Russia celebrates The Day of Satellite Monitoring and Navigation. This non-official professional holiday is more closely related to ecology, than you may think. 
Today we can hardly imagine our lives without satellite technologies. Several decades ago the possibility to track location of an object in any part of the globe seemed limited to military field, but today satellite monitoring is widely spread in different spheres, including nature protection. 
Water area protection
We use modern technologies not only to track location of vehicles in the water area, but also to identify oily discharge. The Commander Islands Nature and Biosphere Reserve uses all these possibilities as it is nearly impossible to protect the 30-mile-wide water area of the biggest marine nature reserve in Russia without satellite tracking. 
Satellite monitoring was introduced in 2011 as a part of UNDP/GEF/Russian Ministry of Natural Resources Strengthening the Marine and Coastal Protected Areas of Russia Project. In 2013, the Commander Islands Reserve started the cooperation with the only company in Russia and CIS, which receives satellite data to its own network called ScanEx.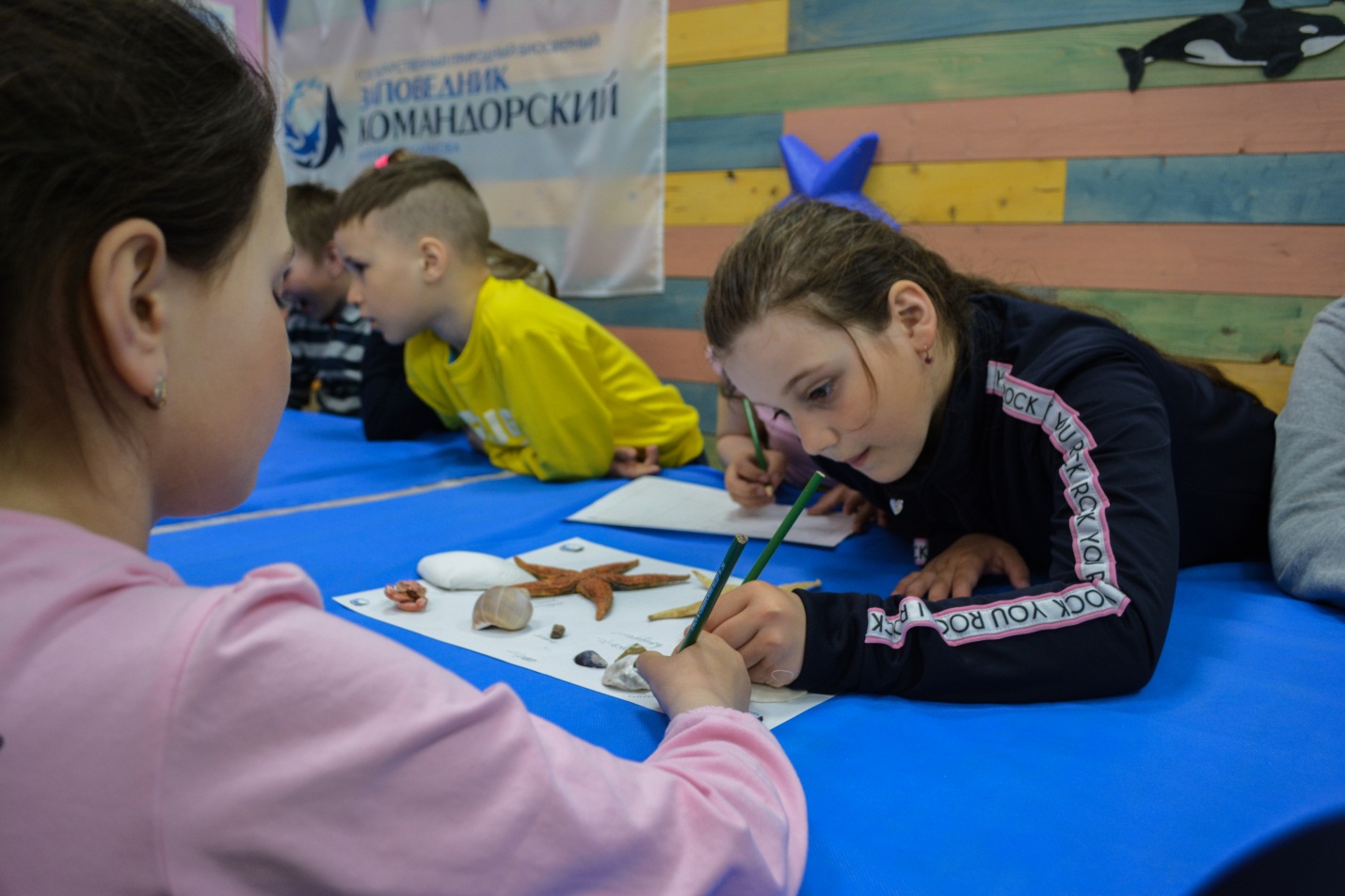 Photo by the reserve media office
The Environmental Protection Department of the reserve receives every signal about illegal border crossing in our water area by email and sms-messages. Using the interactive map our rangers can have more details in real-time about the violators, such as their location, direction, speed, name of the vehicle and its unique number. This information is included in the charge sheet and the rangers then file the documents with the court. Administrative case is opened under article 8.39 of AOC RF. The punishment is a fine of 300 000 to 500 000 roubles (US$4 800 to $8 000 approximately) with liability of the public individual – captain of the violating ship. 
Within recent 4 years, the reserve initiated 43 cases with use of satellite monitoring and cargo ships, which enter the water area to shorten the way and save fuel, occupy the major part of the violators list. 
High-Tech Science
Data collected with satellites is not only used for protection within the reserve borders. It is also useful for science, for example, in map-making and monitoring of landscape changes of this seismically active region. 
Today our researchers cannot imagine an expedition without satellite navigation. Many of us even use such devices in day-to-day lives – satellite GPS receivers and GLONASS navigators. So we use them both for professional activity and as a handy tool off the job. 

Photo by Artem Korolev 
During the last 10 years, the data collection on animal encounters or on finding rare plant species must be recorded with the navigator. Later all the acquired coordinates are accumulated in geoinformational databases and serve as base for maps and analysis of spatial distribution of life in the reserve. 
Moreover, one cannot think of research off the coast without satellite navigation, as you cannot get your direction from location of a high hill, trail or a marked tree there. In addition, when the research takes place in situation of low visibility (dusk or fog), one cannot work without modern technologies. 
****
The team of the Commander Islands Nature and Biosphere Reserve congratulates everyone, who is no stranger to Satellite Monitoring and Navigation Day. We are looking forward to new space discoveries to find usage for saving the Earth!