On August 29, the Commander Islands Nature and Biosphere Reserve welcomed tourists from Professor Khromov cruise ship, the last one on the Commander Islands during this season.
The travelers came to Nikolskoye from Anadyr along Chukotka and Kamchatka coast past Verkhoturov and Karaginsky Islands. On the way, they met several groups of whales and came to the Commander Islands water area to see humpback whales, northern right whales and orcas.
In tourist season 2019 Professor Khromov  entered Nikolskoye Roadstead Bay four times. For example, in the end of May we met a group of bird-watchers seeking migrating birds for perfect photos. In June, the ship brought whale watchers headed by Mark Karwardin, famous British zoologist and nature protector.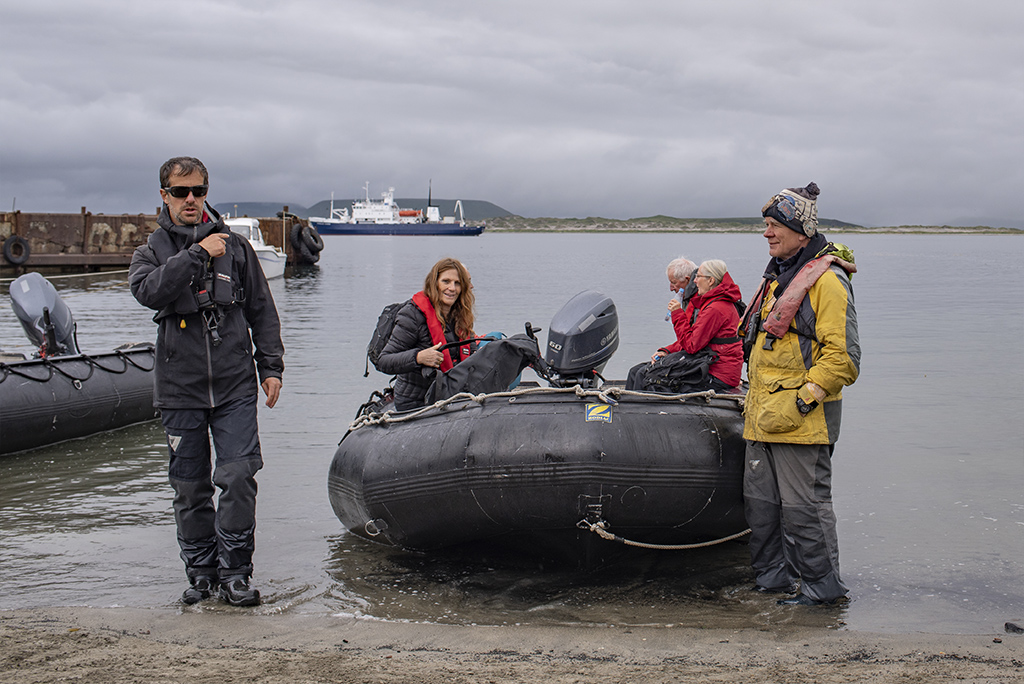 Tourists and crew of Professor Khromov on Nikolsky Roadstead Bay coast
This last time, on August 29, the guests were united by love to the wildlife of the North Pacific and Commander Islands.
According to Julia Mishina, General Director of Travel Pacific company – the organizer of cruise tours in Russia – this yearProfessor Khromov transported over 180 tourists from Europe, the US, Canada and Australia to the Commander Islands.
"We stop on the Commander Islands from 2007. This spot on our way is very interesting for the tourists, who know that this is the place to see rare birds and animals. As a rule, a large cruise ship spends two days there. During this time, we can go along the coastline of Bering and Medny Islands and obviously go sightseeing around Nikolskoye village and have a tour in the Commander Islands Nature Reserve visitor center," said Julia.
Tourists in the visitor center
General Director also said that the upcoming tourist seasons on board of Professor Khromov could stay on Commander Islands for longer after negotiations with the nature reserve. The stay can be up to four days. "The islands have unique ecosystem, endemic species, natural heritage, which is very attractive for tourists. This year the Commander Islands Nature and Biosphere Reserve has proposed two new spots to add to the program – Cherny Cape and Gladkovskaya Bay on Medny Island. We visited the places and liked them very much".
Along with Professor Khromov Nikolsky Roadstead Bay harbored French vessel Le Soleal, National Geographic Orion with travelers from Europe and the USA and tourists yachts Emma, Liberty and Afina motor ship/