The researchers of the Commander Islands Nature and Biosphere Reserve have installed one trail camera to monitor the population of rare emperor geese in winter, as they are included in the Red Data Book of the Russian Federation and Kamchatka Region. 
The monitoring device is stationed on a hill in the southern part of Bering Island – the core area – where we see the majority of these birds in the winter season. Even now, when the camera has just been placed, we registered 120 birds in the river mouth.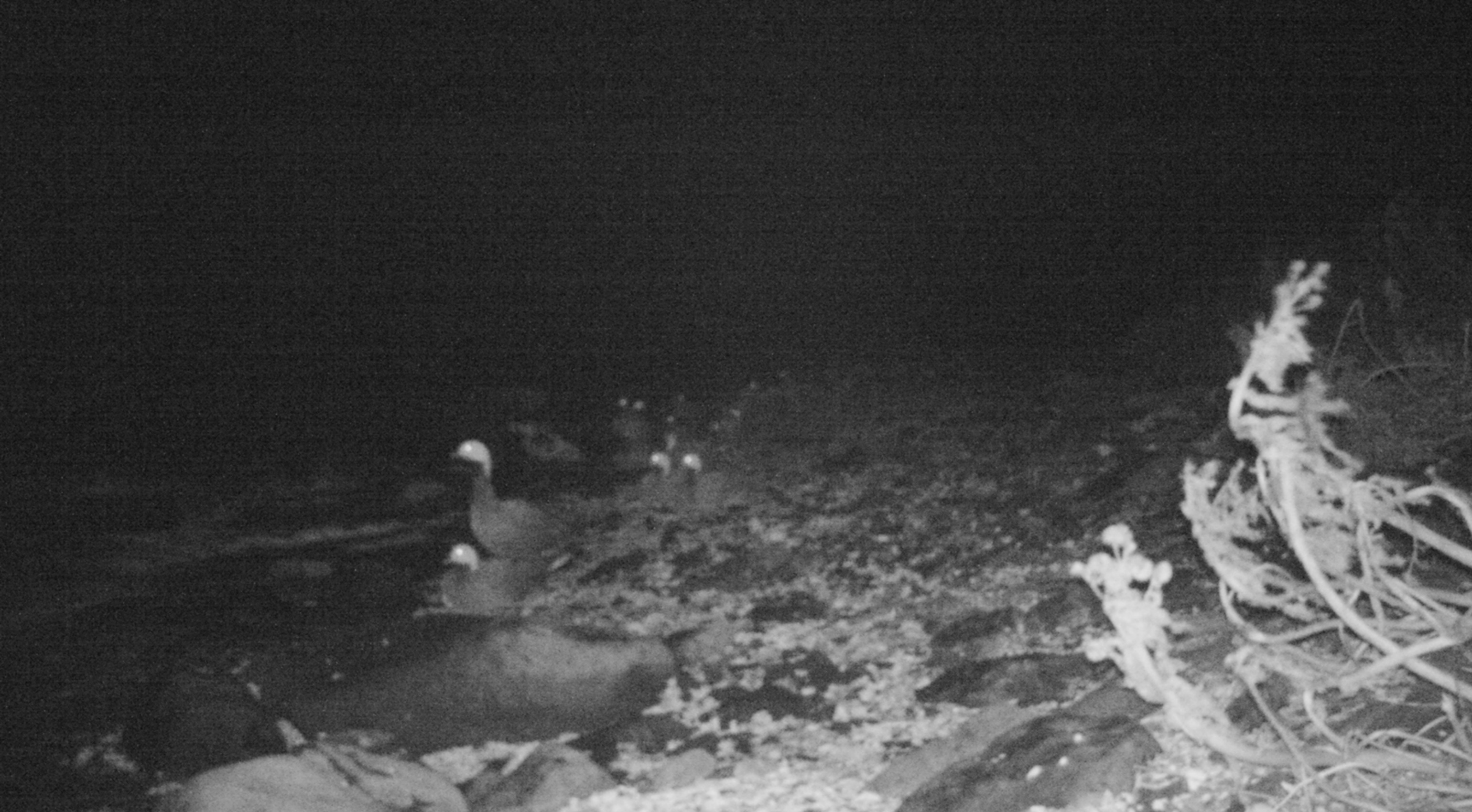 The tail camera includes a reflex camera, a gel battery and a timer. The device makes photos regularly once in every set period and is powered with solar energy. It also has a light sensor, which reacts to day changing into night and turns the camera off. The device is protected from moisture with silica gel inside its body. This technology of monitoring in extreme weather conditions was proposed by Kamchatka branch FEB RAS researcher, member of Marine Mammals Council and PhD. Biology Vladimir Burkanov, who has been working on the territory of the Commander Islands Reserve for 20 year in the field of the sea lion research. 
"The trail camera will be here till May – when emperor geese go for their nesting areas. The camera will take pictures every 15 minutes, so we plan to have 17 000 pictures in the end. This enormous amount of data will give us a possibility to track periodicity of visits to this stopover and daily rhythms of the birds", said Deputy Director for Science Evgeny Mamaev. 
He also added that along with trail camera monitoring the reserve conducts bird droppings collection to understand their ration better. Therefore, it is the first complex research of this rare species wintering on the islands. Before that, the reserve only counted the population numbers and looked into its spacial distribution. 
In 2016, we lost an unfortified trail camera to storm winds. This event served as a lesson to look for a more reliable device. 
The emperor goose is an Anseriformes bird, included in the Red Data Book of both Russia and Kamchatka Region. There about 74 000 individuals in the world, 22 000 of which live in Russia, though only 2 000 geese in Russian population breed. 
This rare species nests in coastal tundra of Chukotka and Alaska and winters on the Commander and Kuril Islands or on Kamchatka peninsula. According to the counts made in 2017, 500 emperor geese wintered in the Commander Islands Reserve, which makes it the largest winter bird group in Russia.