The Commander Islands Nature and Biosphere Reserve started counts of the reindeer on Bering Island. This annual research are usually organized in the northern (more low land) part of the island, where reindeers come from South for feeding in winter. 
As we know from previous monitoring, during this period up to 72% of the population concentrates in the area. Moreover, it is much easier to count animals in the northern part, as the southern one is very mountainous. 
This year we started counts extraordinarily early. The first scarce groups of males migrated in mid-October, which is 10 days earlier than in previous years. By late November, we have already seen an increase in reindeer numbers. The first females came only in the beginning of December. 
The first large herd of 700 and 400 individuals were registered in the beginning of December. A bit later specialists used an unmanned flying vehicle to inspect the area one more time and found another large herd of over 1300 animals. The total number of animals counted during that day was 1400 animals. Therefore, today we can estimate the population of the reindeer in 2000 individuals. "It is worth mentioning that we have never registered such large herds in the whole history of official counting," said Deputy Director for Science Evgeny Mamaev.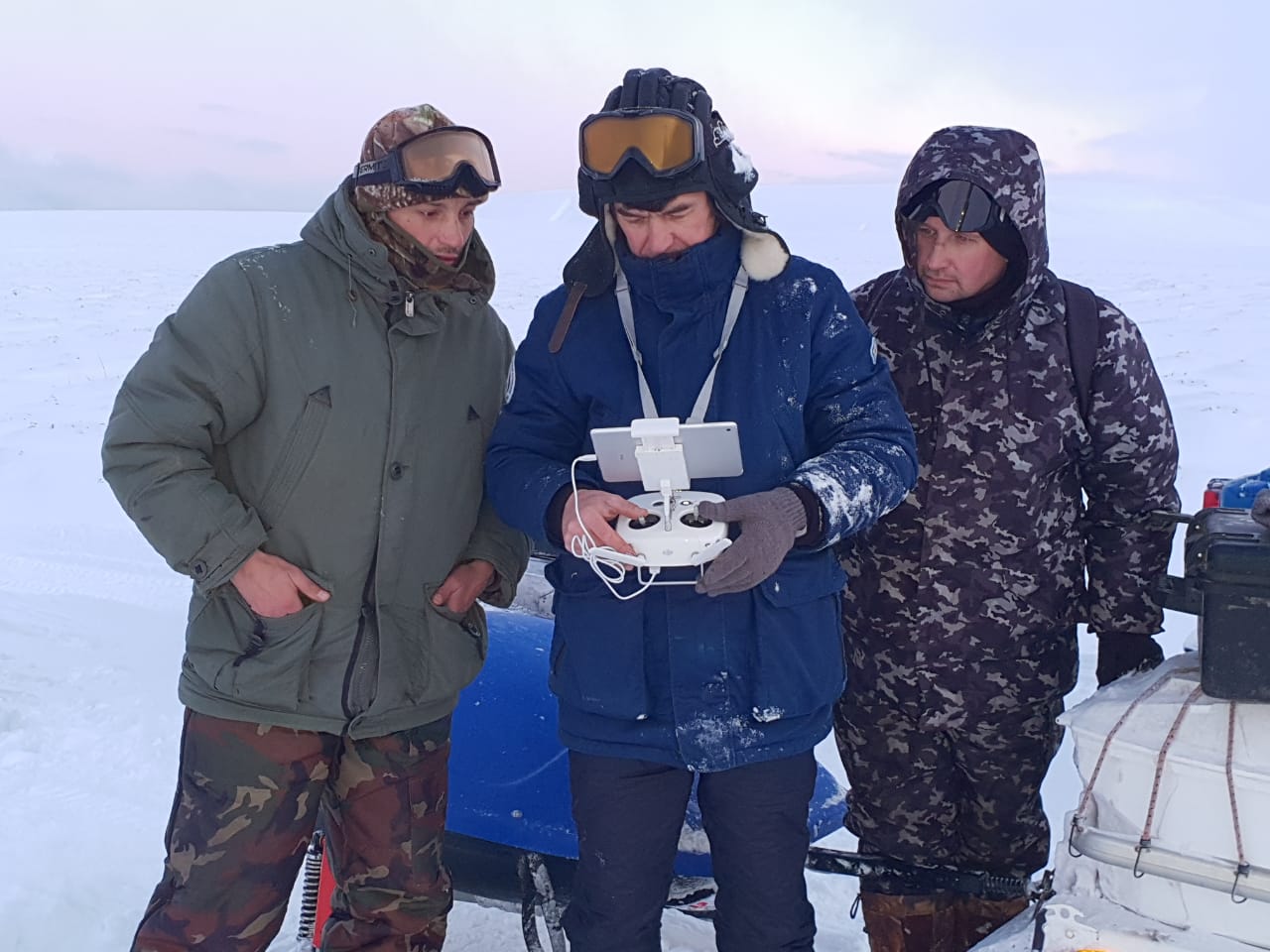 It is interesting that at the start of in-depth research of tamed reindeer biology the population on Bering Island in 2015 was only 1500 individuals. Together with counts, we analyze the ration of the introduced species, observe its behavior and make other works. For example, the main food source for the reindeer on Bering Island is crowberry, though in other places it prefers reindeer lichen. In fact, all reindeer lichen was eaten within half a century after the introduction of the reindeer.
The reindeer was introduced by humans to the island, so it is a new species for the ecosystem. The procedure took three stages: first in the end of 19th century and twice in the 20th. Therefore, the floral communities evolved without the presence of this animal. Even now, comparing the satellite photos of 1999 and 2014, we see landscape degradation on Bering Island, such as new bare patches of ground and erosive swash ways. We are still looking forward to see how strong is the connection of these geological events and the activity of the reindeer. 
Автор фото - Евгений Мамаев