On July 10, Summer with the Commander Islands Reserve educational program came to its end. Twenty participants from Nikolskoye School 1-6 grades took part in the event. 
The educational program was organized in the framework of school recreation camp called Ogonek (can be translated as Spark) and consisted of four individual events. On the World Ocean Day children traveled to the bottom of the Pacific Ocean. Chief Specialist of the Environmental Education Department Oksana Solovanyuk spoke about marine invertebrates and the children could decorate a mussel shell, which can be found all over the coastline of Bering Island.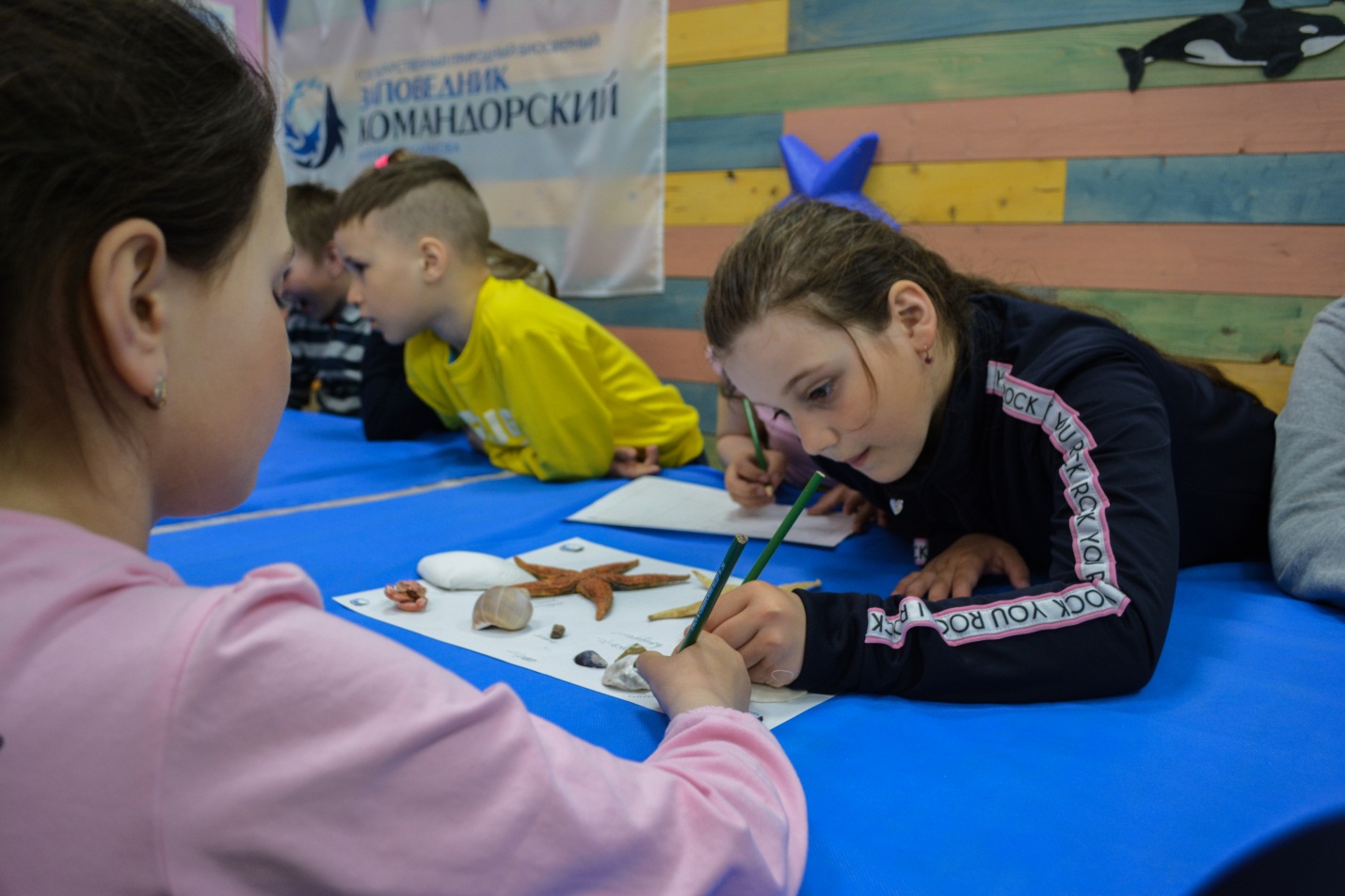 Observing the marine dwellers collection of the Commander Islands Nature and Biosphere Reserve. Photo by Ulyana Ledok
Seabirds became the theme of the second class. The participants discovered the difference between land birds and seabirds and spoke about the birds they have already met on the island during excursion organized by the reserve before that. Later they had a chance to recreate their own seabirds colony and to solve some puzzles – they analyzed photos of birds, proposed ideas which species it might be and discussed the differences between them.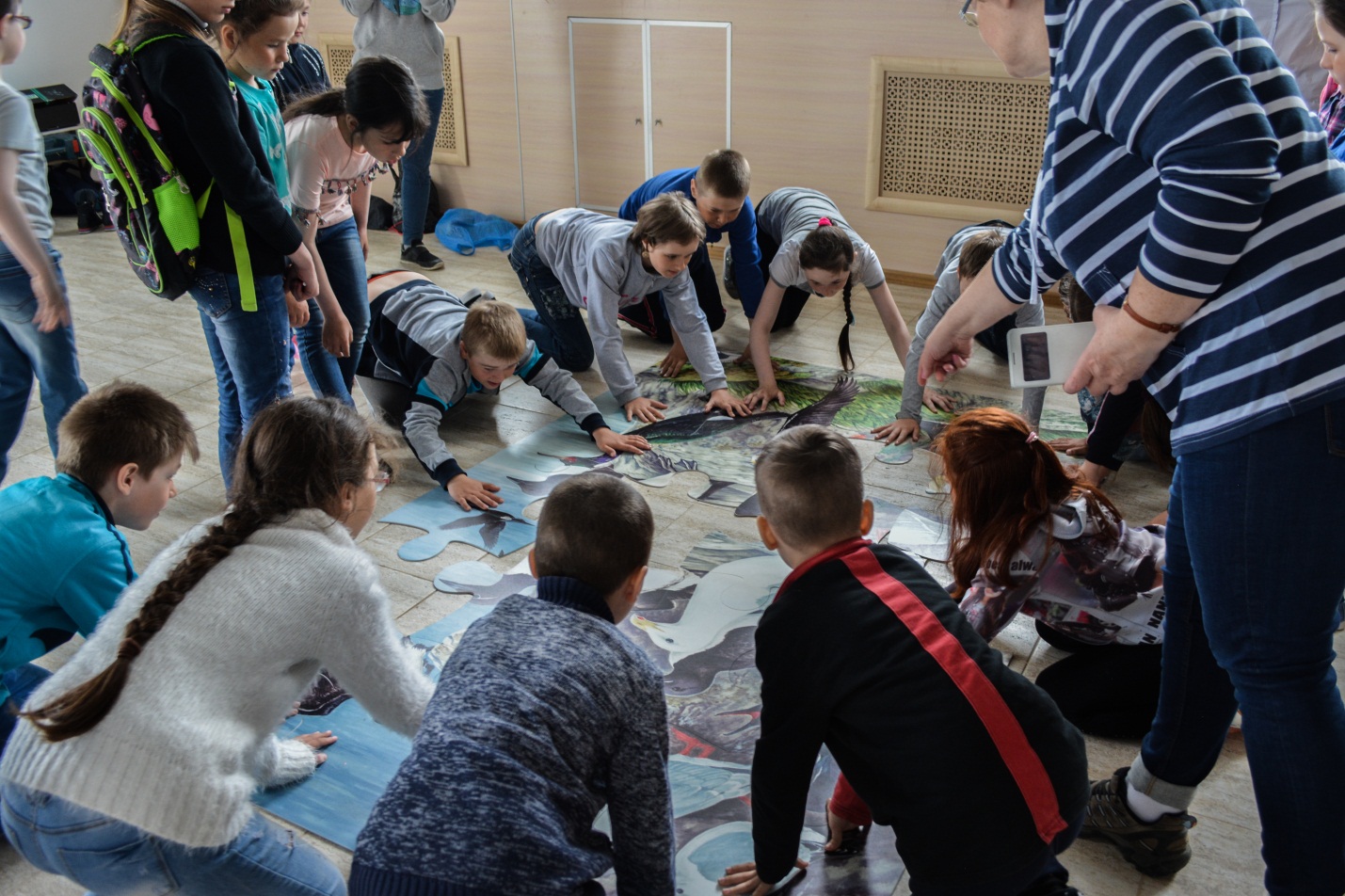 Children solving the Seabirds Colony jigsaw puzzle. Photo by Ulyana Ledok
Alexander Sidorov, Researcher and Biologist of the Commander Islands Reserve, helped children to become true researchers of marine mammals and to conduct their own monitoring of the water area at least for one day. He spoke about methods of whale monitoring and their typical traits useful to tell one species from another at a distance. He also showed some of the photos stored in the archive of the reserve. 
Researcher Alexander Sidorov explains how to use whale monitoring methods. Photo by Oksana Solovanyuk
The final class organized together with Deputy Director for Ecological Tourism Julia Pulit was consecrated to trash recycling on the Commander Islands and the importance of waste sorting. Special attention was focused on recycling of accumulators and fluorescent lamps, which should by recycled by specialists. Today in Russia, only one recycling facility is ready to do it. It is situated in Chelyabinsk. Therefore, that is where the Commander Islands Reserve will send all the collected lamps and batteries. To draw the final line of the program Oksana Solovanyuk presented a workshop called Second Life of Old Things or How to Use Trash. This time the second life was given to used plastic bags. They transformed into toy sea urchin.
In the end of the camp session, all the participants were given a certificate and some souvenirs from the Commander Islands reserve.