The idea of memorial to Georg Steller and the whole remembrance platform on Severo-Zapadnoye rookery was finally accepted.
Within recent days, our idea received some sympathy from many people from Nikolskoye Village, Kamchatka and the whole country.
We would like to say thank you to everyone, who supported us. Special gratitude to the head of Aleut Municipal District administration Svetlana Arnatskaya, who accepted the installation of the Scientists Platform on the eco-path.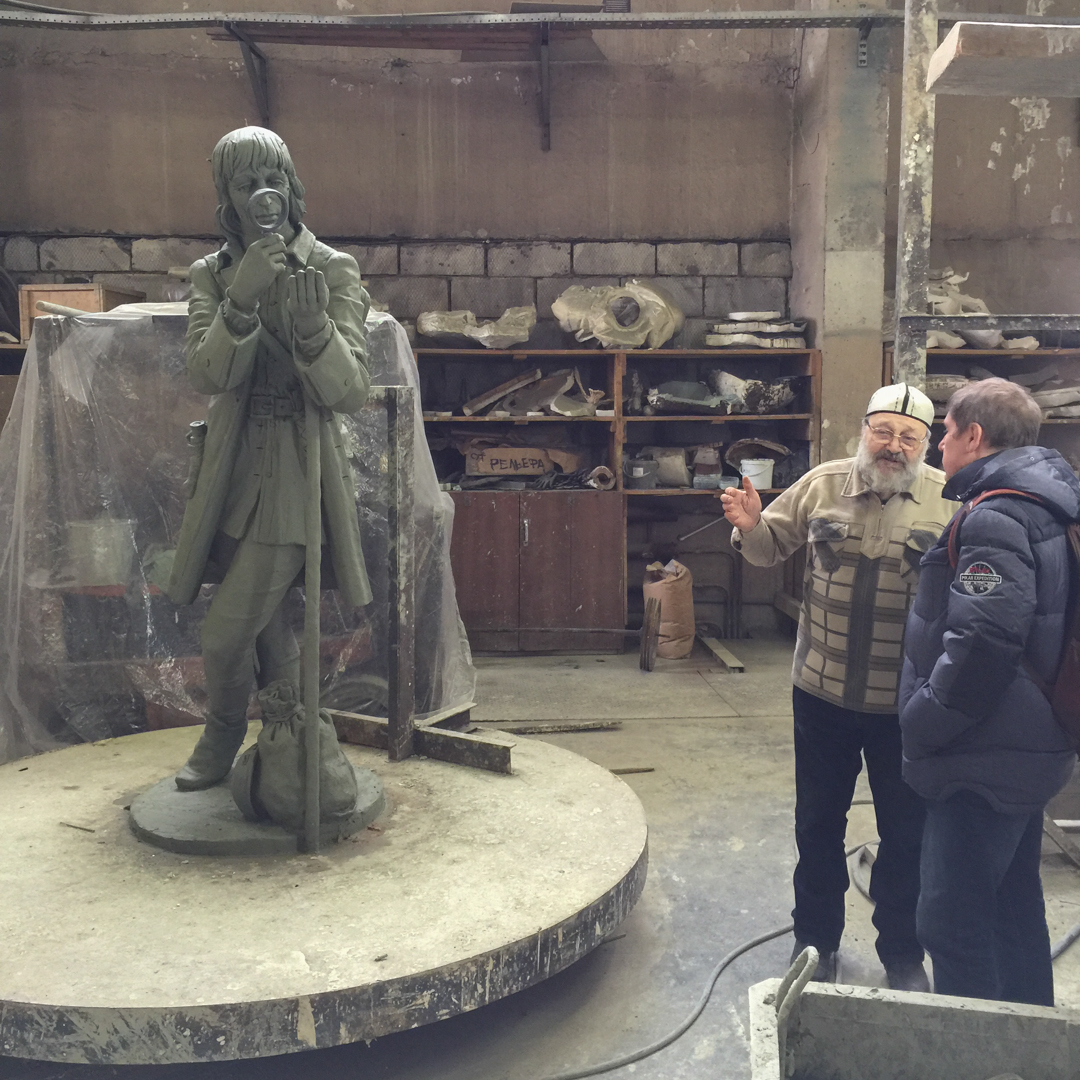 Sculpture of Steller in Ily Vyuev's workshop
We may not be ready to install the monument this year, but next year it will be on place. We'll be in touch!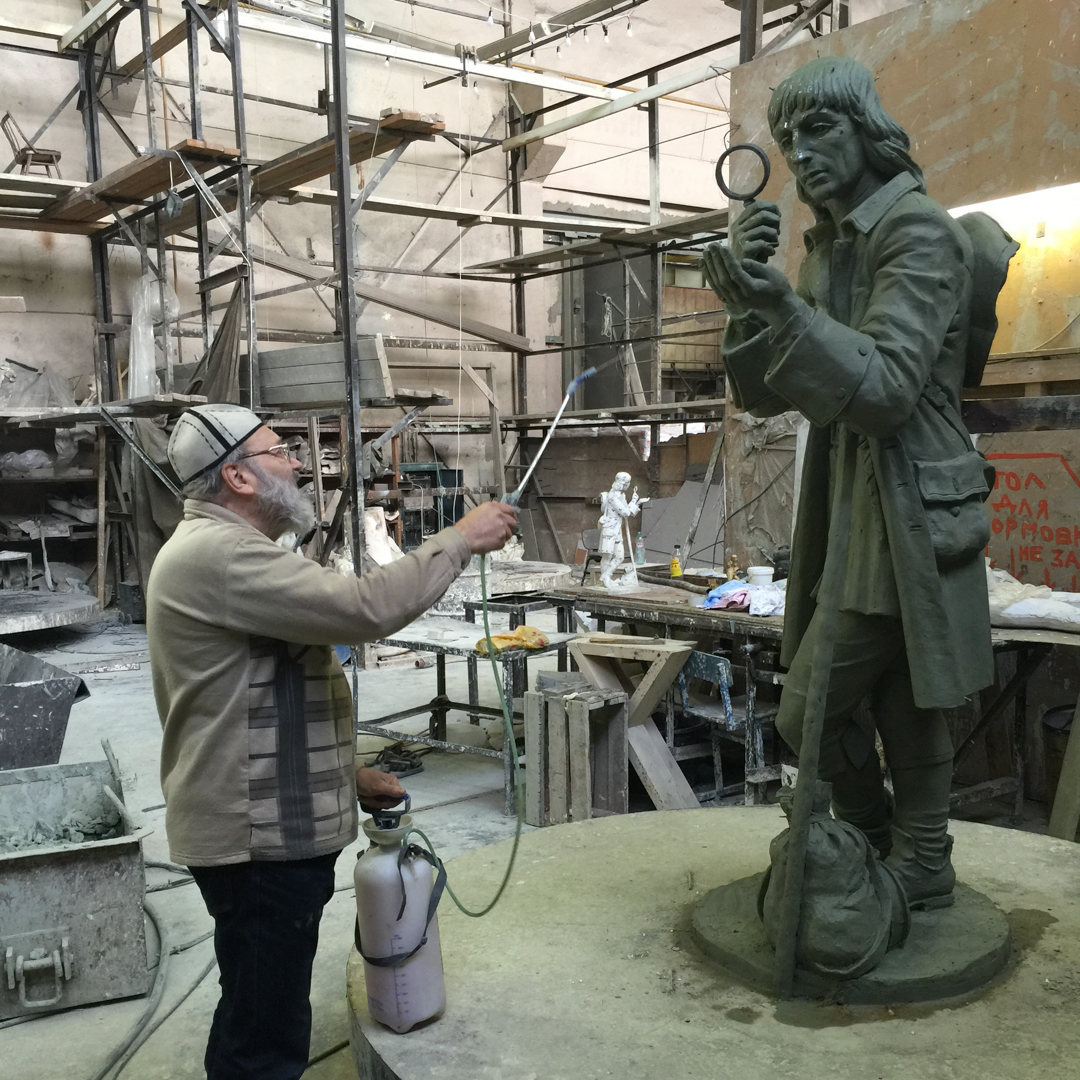 Sculptor at work
For now, we can only share some photos from the archive: Ilya Vyuev creates the monument. The portrait you see in the top of the article was created by Denis Lopatin, artist from Kamchatka. The portrait will be exhibited in the visitor center of the nature reserve.