The Commander Islands Biosphere Reserve has developed a methodological guide Miracle of the Sea - Sea Otter for conducting ecological and educational classes in kindergartens, during which children will be able to get acquainted with a very unusual animal that lives on the isands and is listed in the Red Book of Russia. In order to understand which related information is interesting and understandable for the children, the staff of the nature reserve conducted trial classes in each group of the kindergarten in the village of Nikolskoye. The children really enjoyed their first acquaintance with this unique animal. During the classes, the children were able to learn about its features, they themselves briefly became sea otters and were happy to make crafts.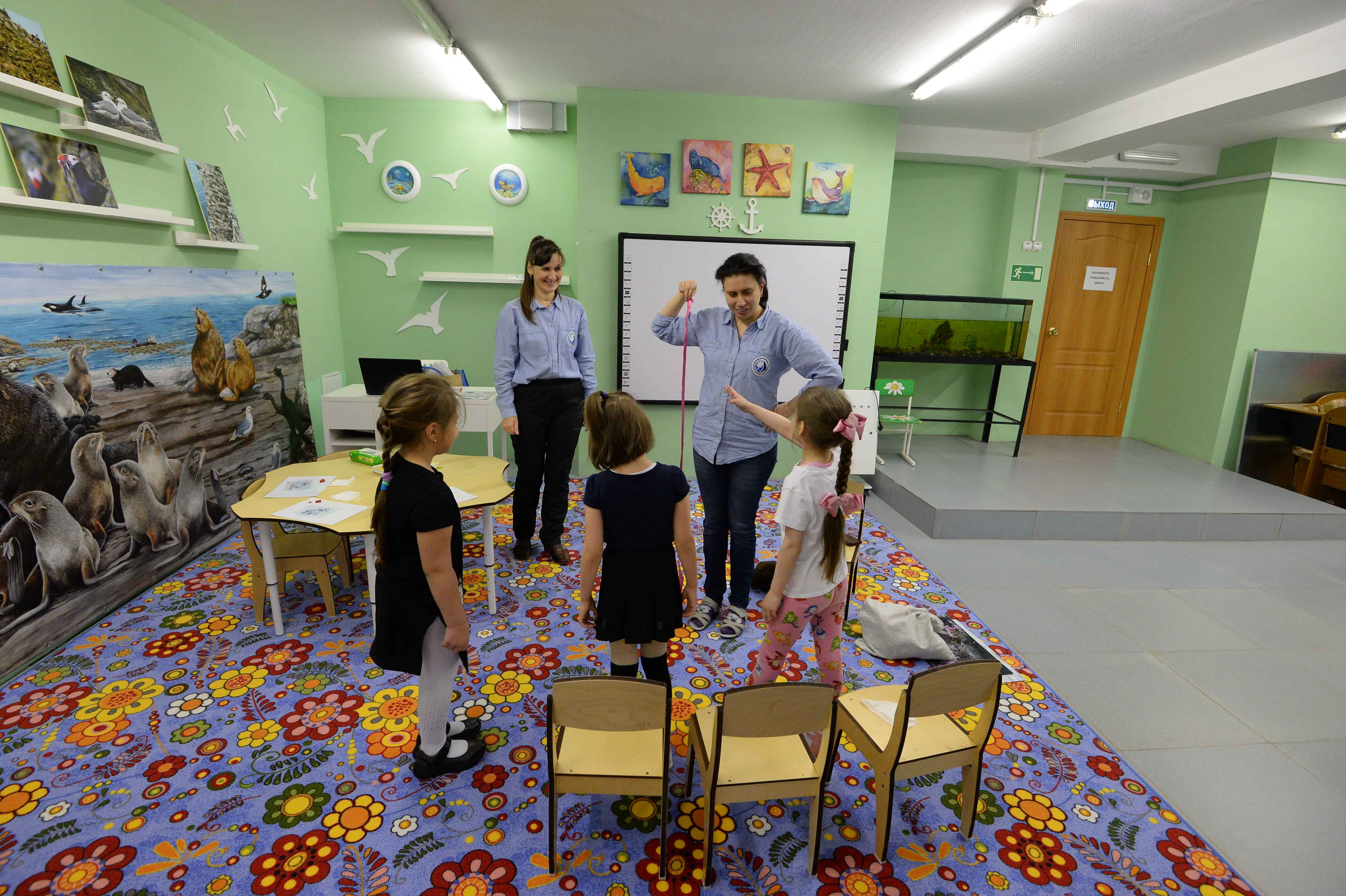 Reserve staff conduct a guide lesson in a kindergarten in the village of Nikolskoye
The reserve's specialist Olga Beilina, who conducted classes with children, shared her impressions: "As a person who worked on the lessons, I want to say that it is very convenient to prepare for the lessons with this guide. There is a lot of information and types of activities and they can vary depending on the age and abilities of the children. Various games are selected, both mobile and developing logical thinking. Gymnastics - yoga seems simple, but doing the movements is actually not so easy, still very interesting though. Crafts are varied. I would like to note that gymnastics can also be performed after a nap in kindergarten, lying on beds. "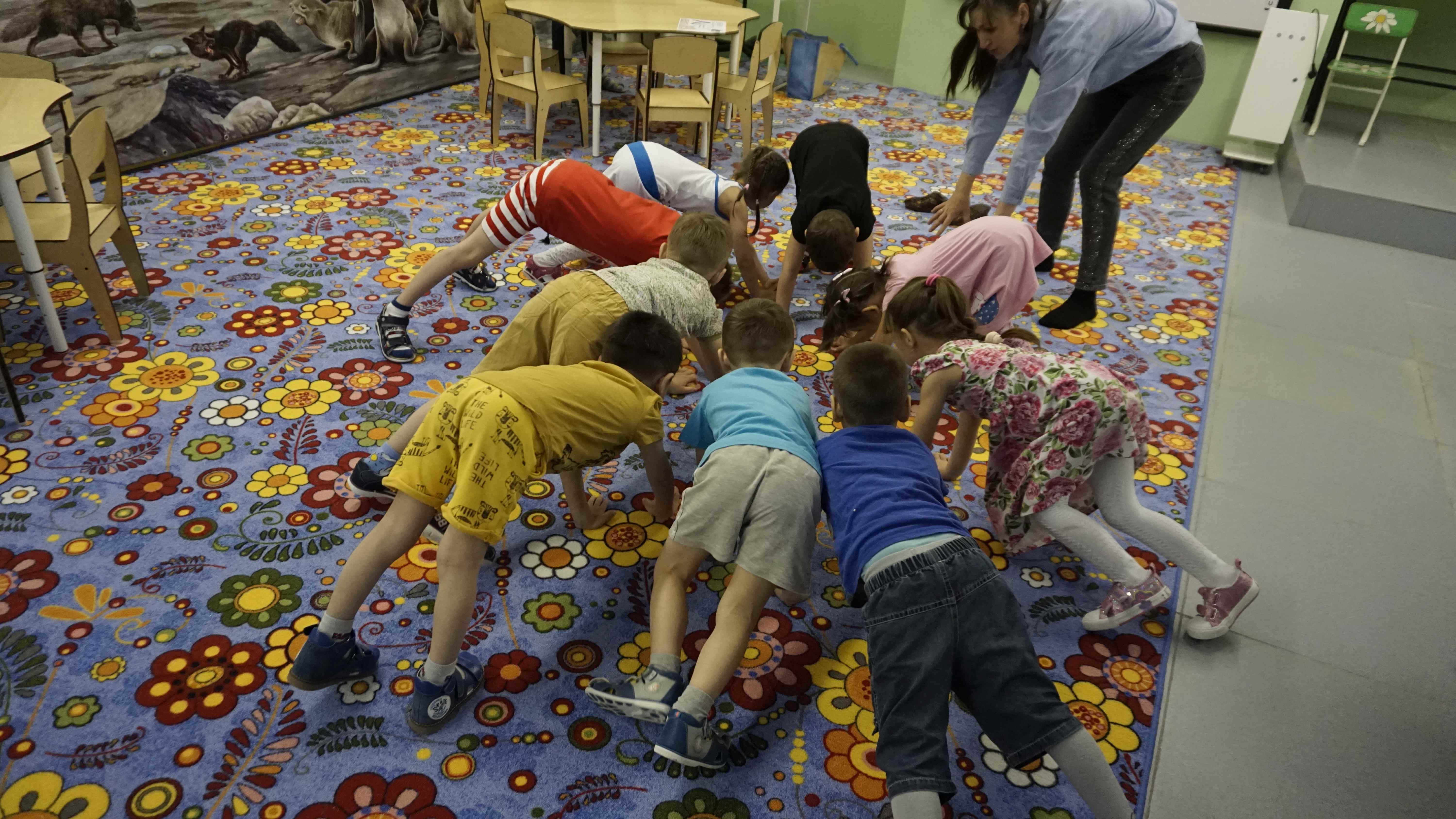 A little of "animal yoga" at one of the classes. Children are very active and enthusiastic about the proposed exercises.
After the classes, there were many positive responses from the parents of the children and the kindergarten teachers. The kids were fully involved in the cognitive process.
The methodological guide has been developed for kindergarten teachers, but it will be useful both for primary education teachers and for parents who want to instill in their children some love for nature in a fun way.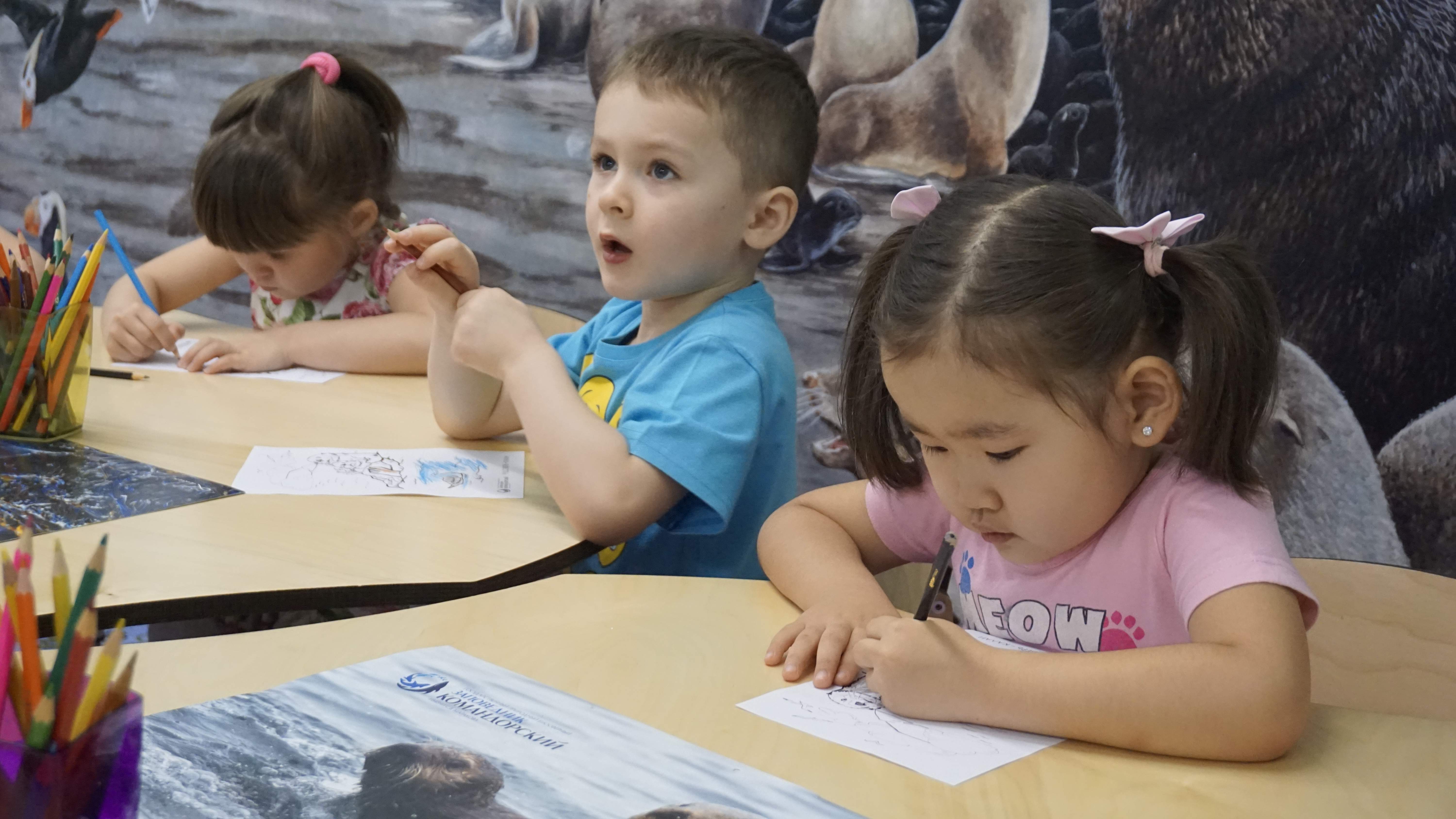 Children with pleasure and interest acquire new knowledge about the sea otter within a game.
You can download our guide and materials for it on our website:  http://komandorsky.ru/wonder-beast-kalan.html