On September 26, center of Petropavlovsk-Kamchatsky, Lenin Square, will host the regional ecological festival Sea of Life.
This year, the Commander Islands Nature and Biosphere Reserve has prepared a  new ecological and educational program "Is it the real of the ocean or waste?". Senior specialist in environmental education Anna Strokan will acquaint the guests of the festival with the bird world of the protected Commander Islands, and the importance of this habitat for birds, whose life is inextricably linked with marine resources. Despite all their unique abilities, birds are very vulnerable. Successfully surviving in the wild, they are completely defenseless against destructive human activities.
From the untouched world of bird islands in the Commander archipelago, guests of the festival will travel to the garbage islands that have formed in the North Pacific Ocean. The largest of these anthropogenic islands is comparable in area to France.
On this journey, the guests of the site will be accompanied by the main character of the program, the short-tailed albatross - the largest and at the same time the rarest seabird in the northern waters of the Pacific Ocean. The world population of this albatross is estimated at only 3,540 individuals. This rare bird is also found in the protected waters of the CINBR.
The central object of the festival will be an exhibit of the Garbage Museum - Albatross with pieces of plastic in the stomach, which is our symbol of World Ocean pollution. Photo by The Commander Islands Nature Reserve press service
In addition to the interactive program and thematic workshops, the reserve staff prepared an extensive lecture block. The head of Historical and Cultural Heritage Department Natalya Tatarenkova will talk about the symbolism and significance of birds in the culture of the indigenous peoples of the North in her lecture The Sea as a Source of Life for Indigenous Peoples. Leading environmental education specialist Tatyana Postelnyh will speak about the bird world of the Commander Islands, and her colleague Ira Moskvitina will talk about how the reserve's employees are trying to deal with waste on Bering Island.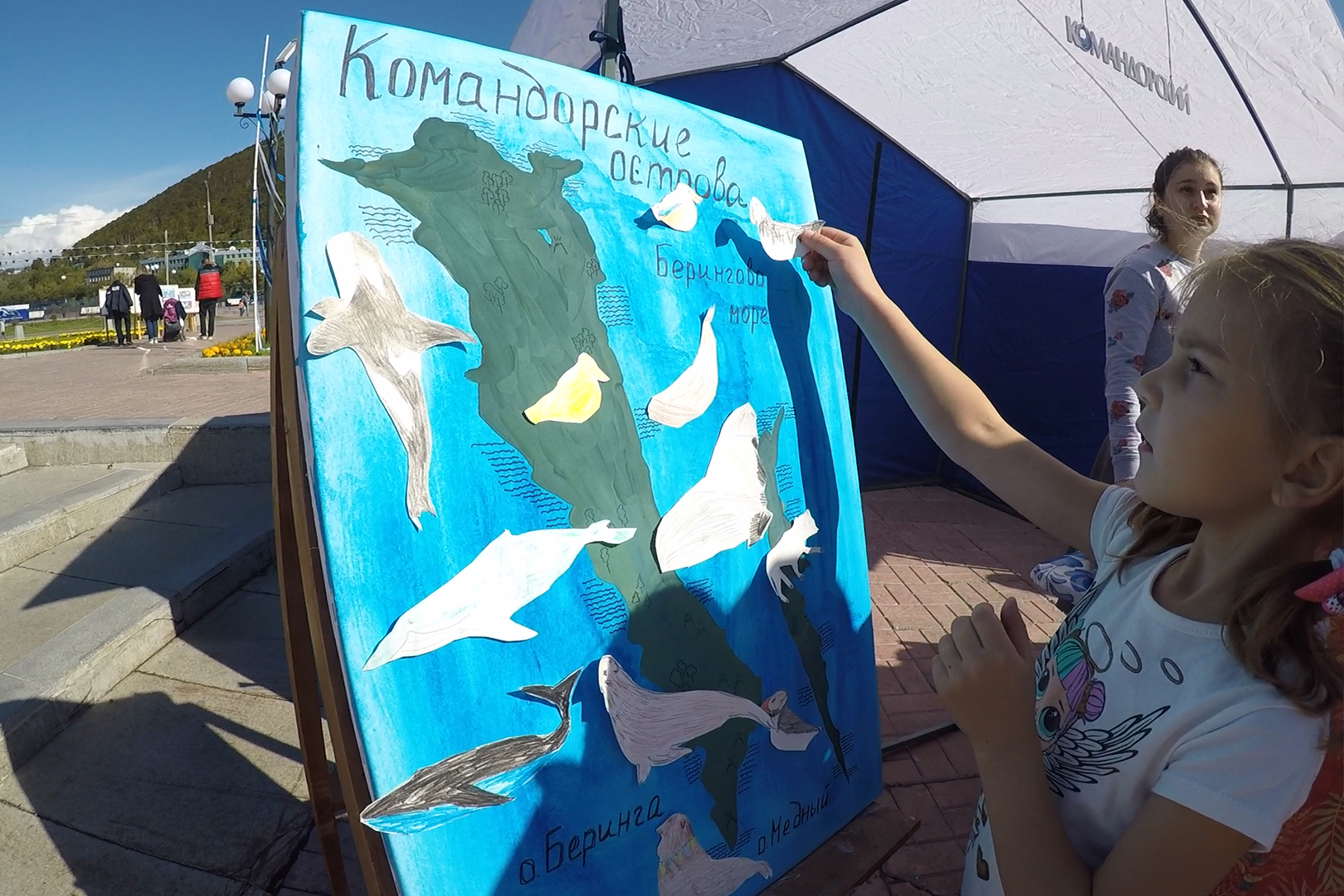 Archive of the Sea of Life Festival in 2019. Photo by The Commander Islands Nature Reserve press service
In addition to the main program on September 26, the day before, on September 25 at 18:30 in the Kamchatka Regional Scientific Library named after S.P.Krasheninnikov an Albatross film screening will take place to share the life of thousands of birds looking at the Earth from a different angle and dying from plastic pollution.
The organizers of the festival are the Ministry of Natural Resources and Ecology of Kamchatsky Krai and the Association of Specially Protected Natural Areas of the Kamchatsky Krai.
See you at the Festival!