On September 21, Petropavlovsk-Kamchatsky will house the fourth annual festival of marine mammals Sea of Life. The ecological event was born on Kamchatka to attract attention to challenges in lives of marine dwellers.
The fest starts at 12:00 on Lenin Square. It begins with an ecological demonstration for anyone to join. The Commander Islands Nature Reserve administration asks everyone not to bring or use balloons. Remember, we use them merely 12 minutes on average, though the harm is far greater and will last for years to come.
The festival will continue on thematic platforms and the nature reserve prepared a special program for nearly all of them.
At 13:00, the senior research fellow of the nature reserve, lecturer in Moscow State University, Alexander Shienok will speak about the northern fur seal of the Commander Islands. Right after the lecture, we invite you to watch The Albatross film about the travelling seabirds affected by plastic pollution. The film will be screened in English and we prepared Russian subtitles for it.
Waste Civilization is a quiz about pollution, including one of the World Ocean. There you will see the difference between different types of waste, danger classes, recycling methods and, most importantly, how you can influence the habitats of marine mammals today.
The kids' playroom invites everyone to take part in artistic workshop in the morning. In the afternoon, you may immerse yourself in the atmosphere of stories about the animals of the nature reserve.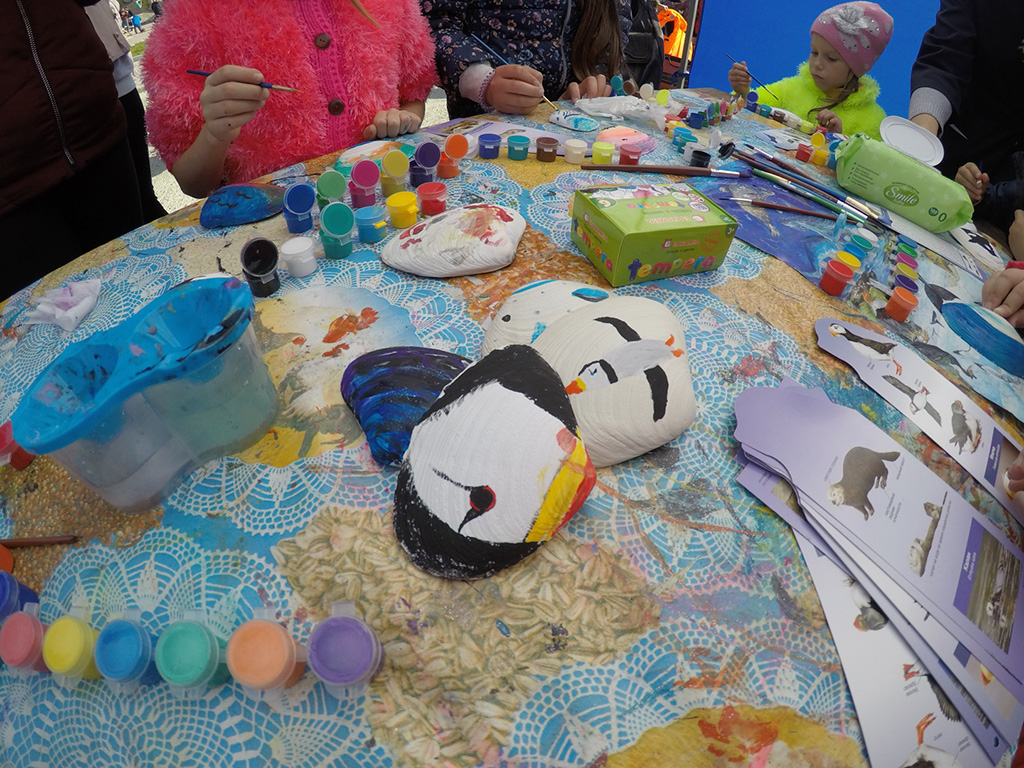 Sea of Life artistic workshop is a good way to meet the Commander Islands nature and get inspired
We also invite children and adults to go to a "scientific expedition" with us, on which everyone will spend some time as a marine biologist and discover something new about whales and ways to research them.
At the same time, Nikolskoye will celebrate this day as well in the visitor center of the nature reserve.
As you know, the Sea of Life Festival is organized on Kamchatka from 2016 by Kamchatka Region Ministry of Natural Resources, Association of Specially Protected Nature Areas of Kamchatka and by the Commander Islands Nature and Biosphere Reserve, Kronotsky Nature Reserve, Kamchatka Volcanos Nature Park, Russian Geographical Society, World Wildlife Fund (WWF) and local businesses.