On May 27, a group of researchers from Kamchatka branch of Pacific Geography Institute and Lomonosov State University left Nikolsky Roadstead Bay by expedition vehicle. The researchers headed to Poludennaya Bay on the western part of the island, where they will monitor orca whales, humpback whales and Baird's beaked whales.
The scientists work on the Commander Islands from 2007 and conduct research  of whales in different aspects. According to Ivan Fedutin, employee of MSU Biology Department and the head of the scientific group, the most interesting species in the water area is Baird's beaked whale, as the team operates research of this species only here.
"We have an interesting work, we research social structures of Baird's beaked whales. Nearly nobody in the world is working in this sphere. And it is important for us that the work is made in close cooperation with the Commander Islands Nature Reserve and first of all with Deputy Director for Science Evgeny Mamaev. We are co-authors of scientific publications and participate together in cetacean conferences," said Ivan Fedutin.
Ivan Fedutin
The scientific group also looks into population and social structures, acoustics of killer whales and identifies humpback whales by photos.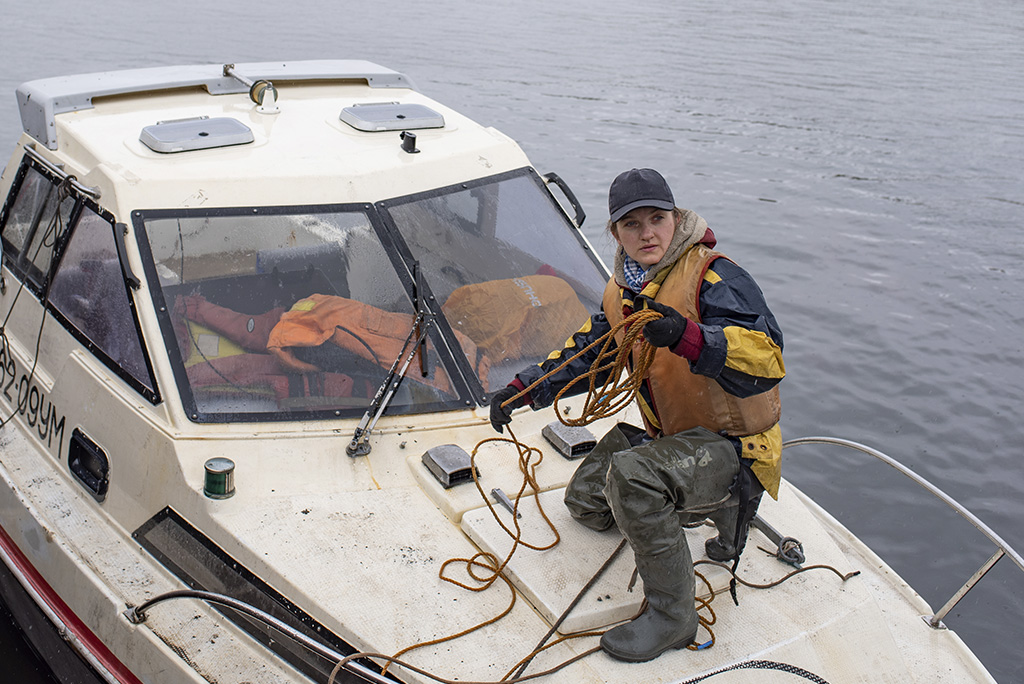 Olga Titova
This year Ivan Fedutin works on the Commander Islands with Olga Titova from Severtsev Institute. She is responsible for photo-identification and population structure research of humpback whales. The team also has three volunteers: IT-specialist from Moscow Vitaly Larchenko, student from Luxembourg Mikhail Barabanov, who is responsible for killer whales' sounds recording, and Tatiana Pridorozhnaya from Youzhno-Sakhalinsk, who had taken part in four seasons of grey whale research on Sakhalin.
The group is concentrated on molecular research and will follow the program, made by MSU specialists. One of such projects is about cortisol level in humpback whales' samples.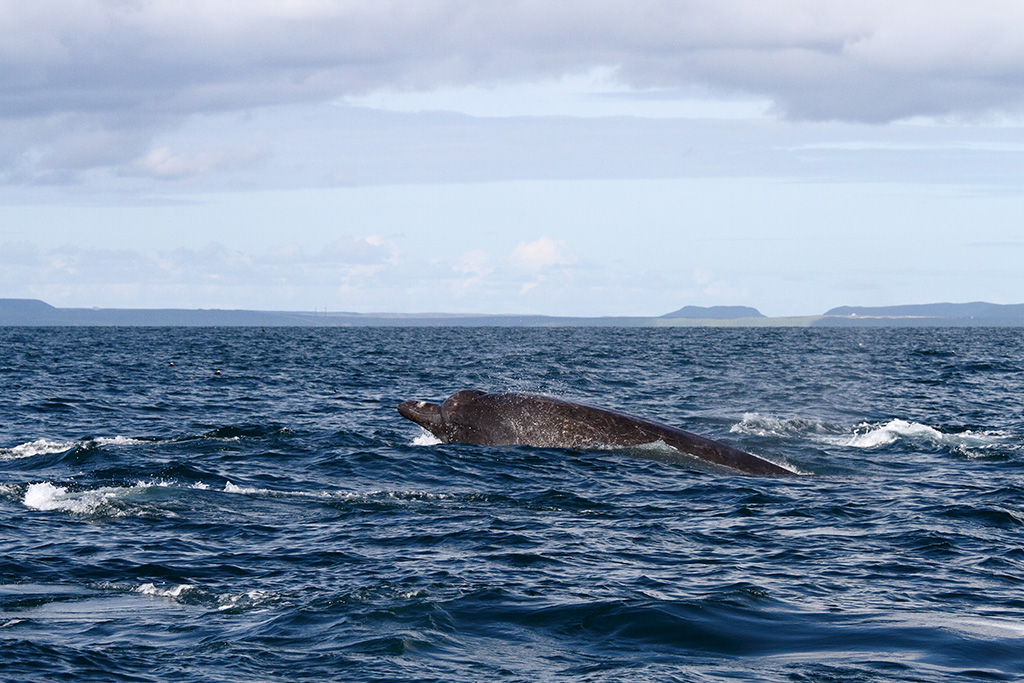 Baird's beaked whales in the Commander Islands water area. Photo by Evgeny Mamaev
"It is the first time that we take samples for cortisol level in humpback whales. If we succeed, we will have the possibility to compare data from different regions. The Commander Islands water area is protected and humpback are safe here, which is not the case of Avacha Bay, where many vehicles create noise pollution and there dangers connected with fishing activity. We try to take samples in different regions and to understand where the humpbacks are more comfortable and how their emotional state changes," said Ivan Fedutin.
The scientist shared that he is always eager to joint another expedition to Kamchatka and called the islands one of unique places for scientific research.
"The 30-mile-wide protected water area makes the Commander Islands an incomparable territory. Here whales feel as they should feel. In other habitats their life is under constant influence of ships, noise and fishing. We need the Commander Islands to stay safe like this".
The scientific group consists of specialists from research institutes, who have been working together for many years. They conduct research of cetaceans in North Pacific, including the Commander Islands water area.