The team of the Commander Islands Nature and Biosphere Reserve together with the Director Anastasiia Kuznetsova and Deputy for Science Evgeny Mamaev is going to take part in the 4th All-Russian Pristine Russia festival. Our coworkers will tell you about marine mammals research, will show a congratulation video consecrated to the centenary of the nature reserves system in Russia and will welcome you at special children workshops. 
Pristine Russia Festival takes place in Moscow in Central House of Artists (CHA) from January 20 to February 26, 2017. In 2017 the main theme of the festival is the 100th birthday of the whole system of nature reserves of Russia and the Year of Ecology in the Russian Federation. 
On Sunday, January 22, the Commander Islands Nature and Biosphere Reserve will have stage. Our colleagues, who are now in Moscow, are looking forward to the event. In 2016 we had a chance to participate in the festival. A lot of people were interested in lecture held by our Deputy for Science and Ph.D. in Biology Evgeny Mamaev. Guests wanted to know more about our scientific activities and about the islands as well. 
The Commander Islands Nature and Biosphere Reserve team during Pristine Russia Festival in 2016. Photo by Artem Komarov
This year Evgeny Mamaev will also have word; his speech will start at 14:00. The lecture will be about marine mammals of our reserve. Every year our scientific activity gives us new interesting data. You will also see a slide show to make the lecture even more exciting. 
Our Environmental Education Department has prepared workshops for all young guests of Pristine Russia Festival. The workshops will tell children about the animals of the Commander Islands. It is a chance to color your own magnetic toy animal, to make a whale of seashells and to listen to a fascinating story about cetaceans – the marvelous creatures, inhabiting the oceans of our planet.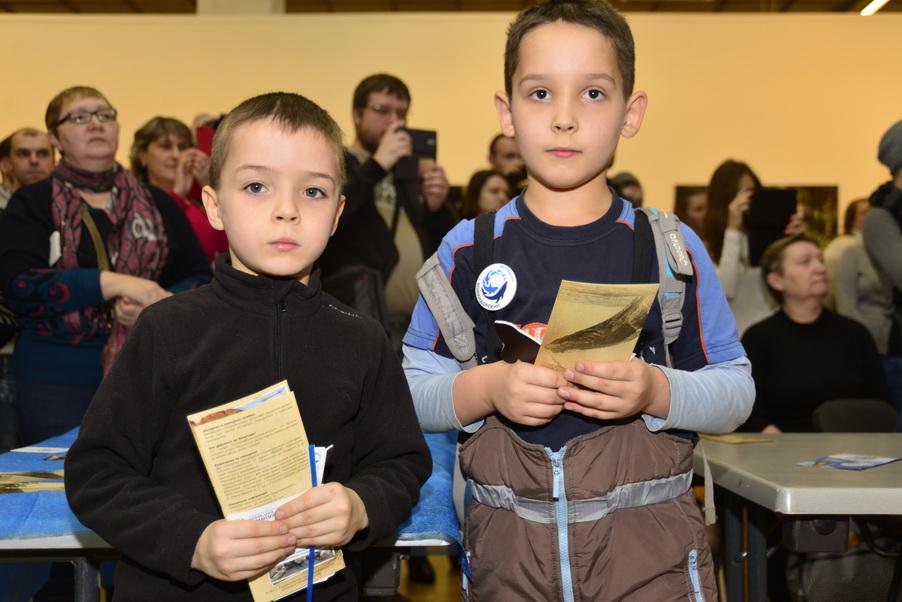 Workshops of our reserve on Pristine Russia Festival in 2016. Photo by Artem Komarov
Мы организуем беспроигрышную лотерею для всех участников выставки. В числе призов разыгрываются живописные календари заповедника «Командорский», сувенирные флешки, наборы детских книжек на тему жизни обитателей наших островов, детские паззлы «Море синее», а также значки, брелоки и открытки! Желающие смогут не только послушать о жизни и работе нашего заповедника, но и унести частицу его на память.
We organize a prize-for-all lottery, the participants of which may receive our picturesque calendars, memory keys, children books about the life of animals on the Commander Islands, puzzles Blue Sea and badges, key fobs and post cards! Everyone may not only discover more about the islands, but also take a souvenir home. Moreover, the Commander Islands Reserve will present our event plan for 2017. A number of exhibitions in different Moscow museums will make our reserve closer. Visit them all to become an explorer. We made a special card, where our guests may mark their how many events they visited. The most courageous "explorers" will win prizes and presents! 
"The last year experience showed, that our exhibitions are popular," said Anastasiia Kuznetsova, Director of the Commander Islands Nature and Biosphere Reserve, "We see whole families coming to our events, they come with children and take part in the workshops. Some of them even track our activity to visit all our events. The Commander Islands Reserve has acquired a number of friends and we will support this interest and friendly relations."
You will also see the Commander Islands Reserve on February 11, 2017, during the Russian Geographical Society Day. 
Pristine Russian Festival will become one of the first events during the special year for Russian reserves. In 2017 guests will take part in a number of events such as days, consecrated to nature reserves or national parks, meetings with its directors, lectures about flora and fauna of the protected territories of our county, conferences about ecological tourism, many films and cartoons about nature and many more. CHA houses more then 500 photos, showing the beauty and diversity of our nature. Come and see it with your own eyes!