From the beginning of July employees of the reserve Alexander Shienok and Irina Chilchigesheva travel all around Medny Island to register the real state of its geographical objects. The collected materials will become a basis for a new updated map. The map will be useful for landscape changes analysis.
The earlier landscape map of Medny did not have high resolution and was created in the 1980s. The new version is made with air photography and satellite pictures. Such approach will allow creating a map with precision up to several meters.
"We are up to travel the island far and wide, to describe phytocenoses, soil peculiarities and to look into the state of the rivers, lakes and mountains. I am very happy that I will have the opportunity to see Medny from every corner and excited because of what is ahead of me," said Irina Chilchigesheva, Map-maker of the reserve, who is going to Medny for the first time.
Researchers of the nature reserve Alexander Shienok and Irina Chilchigesheva
The map is made primarily for the long term monitoring of landscape changes of Medny Island. "Within several years changes are nearly inconspicuous. However, if you compare the landscape today with one of 100-150 years ago, using our new map you will see that there is a difference. For example, the changes in river estuaries, erosion of mountains and changes in soil and plant composition," said Deputy Director for Science Evgeny Mamaev.
The new detailed map will also be useful for all scientists, spending their field season on the island.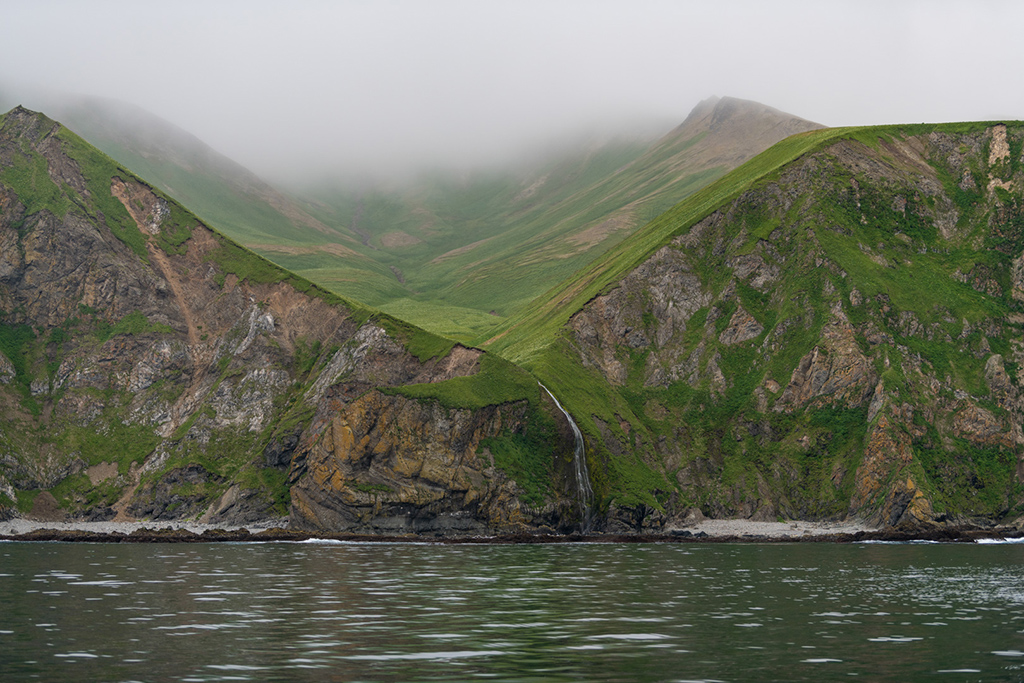 Medny Island is covered with mountains, small rivers and lakes. Photos by Anastasia Panfilova.
Moreover, the researchers conduct monitoring of Medny Island arctic foxes, the only land mammal of the island. Senior Researcher of the reserve Alexander Shienok counts the animals, monitors reproductive families and estimates the quantity and sizes of the litter this year. We will share details of this project later.
Medny Island is one of four islands of the Commander Islands Archipelago, which are all included in the nature reserve territory. The island is 57 km long and 0,35-8,4 km wide. Its coastline is 164,9 km long. The island is uninhabited and covered with mountains, rivers and lakelets. The highest mountain has no name and is 647 km high.
The Commander Islands Nature and Biosphere Reserve Press-Service