On July 3, visitor center of the Commander Islands Nature Reserve hosted a special session of Scientific and Technological Council. The main theme of the session was the first draft of the Commander Islands National Park Statement.
The main goal of this session was to get the members of the Council acquainted with the form of the statement and with issues to be discussed in the future. For example, we still need to find the solutions to the solid waste issue. For every one of us it means that we need to change the system of waste management on the territory of the national park. We do not have ready solutions and we need to focus to find them.
The most disputable issue is functional zoning of the future national park. The members had a chance to see the project of future park map, which was created on the basis of Science Department recommendations and ideas of local residents of Bering Island. "Our common goal is to provide for legitimate possibilities for development of islands and local communities", said Press-Service of the reserve.   
The next meeting of the council will take place in two weeks. Until that day the members of the meeting will provide their suggestions. They will serve as a foundation for the final version of the Statement, which will be presented on open hearings in Nikolskoye Village.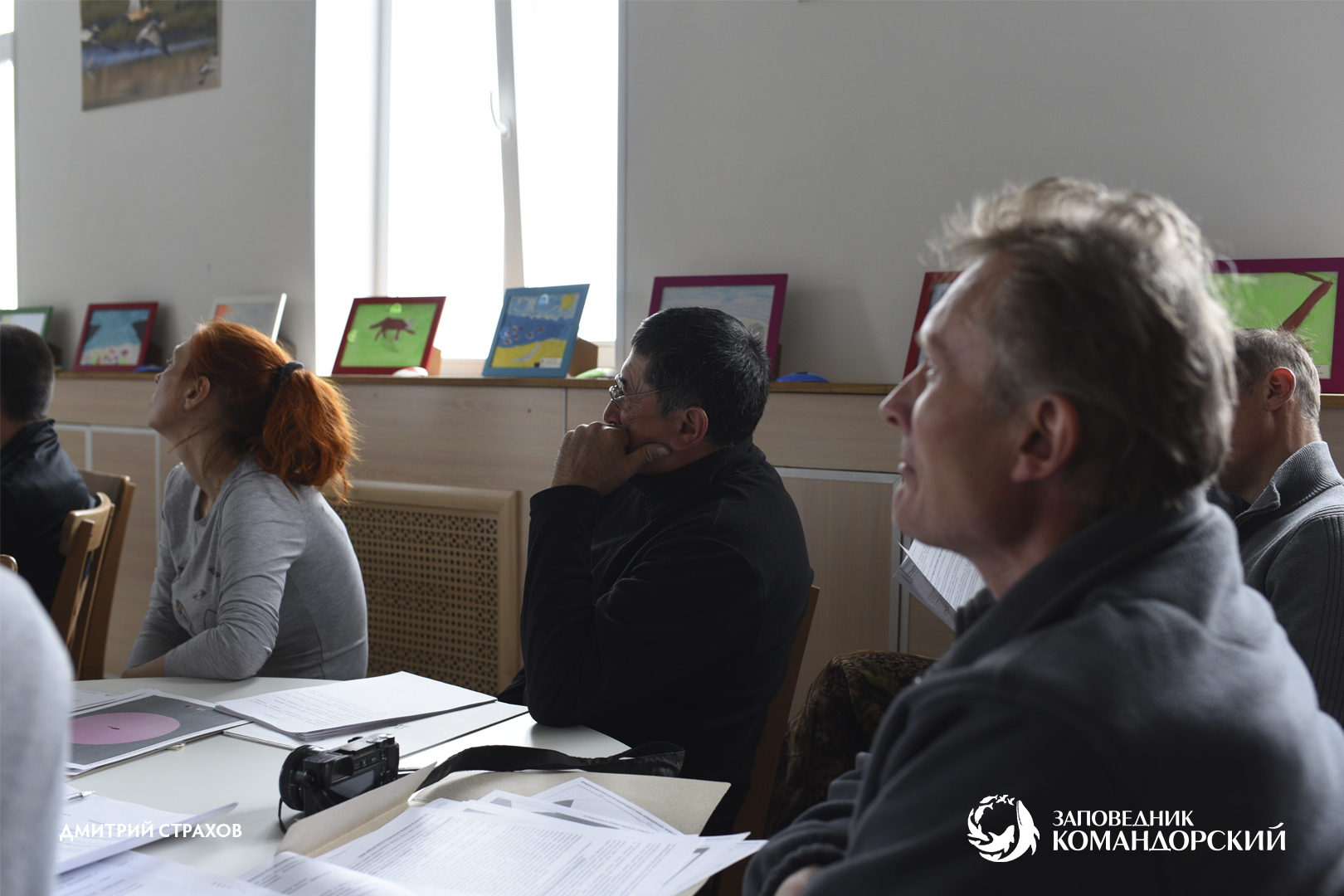 The first draft version of the Statement is accessible from now on in Protection Department and Development and Ecological Education Department of the Commander Islands Nature and Biosphere Reserve. After the end of the first stage of discussions and corresponding changes the Statement project will be available on our web-site.
As you may remember, according to Federal Law of August 3, 2018 #321-FZ About Changes in Federal Law on Specially Protected Natural Territories and to individual Acts of Law of the Russian ederation in 2020 the Commander Islands Nature and Biosphere Reserve will be transformed into a national park. Out of 105 nature reserves of Russia only three will have the same changes: Teberdinsky (Karachayevo-Cherkessia), Stolby (Krasnoyarsky Krai) and Gydansky (Yamalo-Nentsky Autonomous Region).