On June 27th graduates of Nikolskoye high school take part in marine excursion to Toporkov and Ary Kamen Islands. During the trip they saw rare birds and marine mammals, including killer whales, which are a rare sight in this part of the reserve water area. 
This year Nikolskoye high school has seven leavers: Alexander, Alice, Arina, Vadim, Viktor, Christina and Lilia. Soon they will leave the Commander Islands to continue their studies in different universities of Russia.
"We wanted to give them a gift, which they can cherish for a long time before and after they leave. We decided that the best variant is some new experience", said Deputy Director for Science Evgeny Mamaev.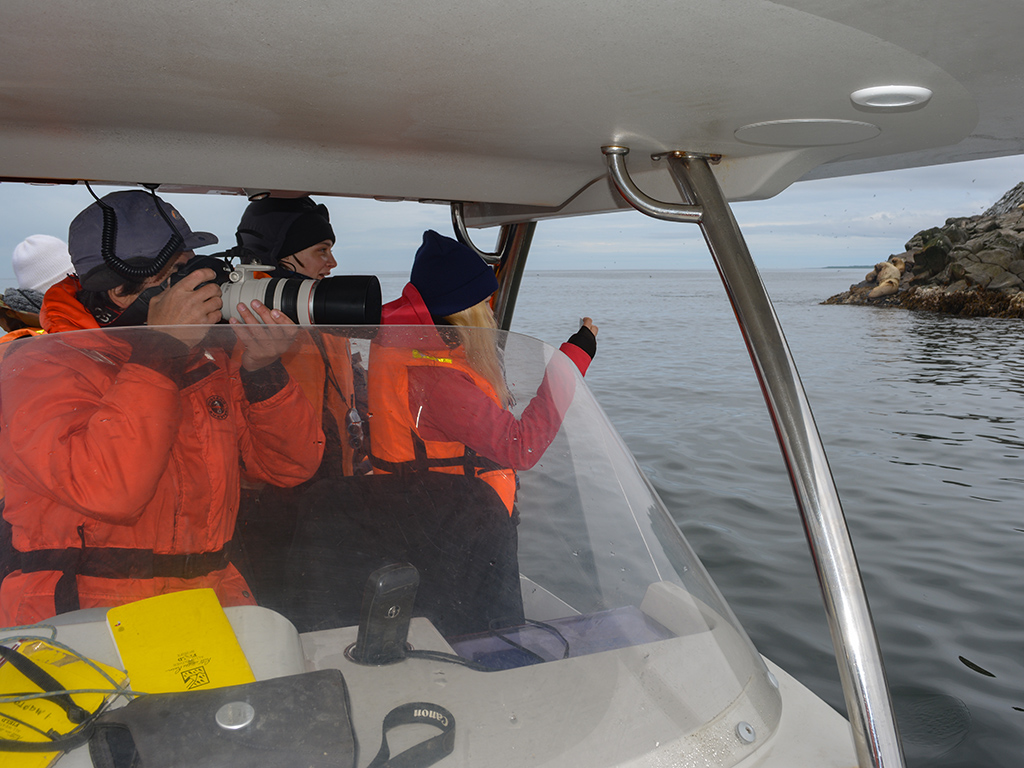 Future students had the luck to see various birds, such as the tufted puffin, guillemots, cormorants, kittiwakes and mammals, for example, sea lions, harbor seals, sea otters and killer whales.
"It is a major luck to meet a family of killer whales near Toporkov and Ary Kamen. We never spotted them during our recent excursions to the islands. Usually these animals prefer to stay away from the coastline", said Oksana Solovanyuk, Chief Specialist of Development and Ecological Education Department.
A killer whale in the Commander Islands Reserve water area. Photo by Evgeny Mamaev
"Some of us have seen the whales, tufted puffins and seabirds' colonies for the first time. I was astonished by the islands themselves. They look so deserted out of a window, but in fact are full of life", said Alice, one of the graduates.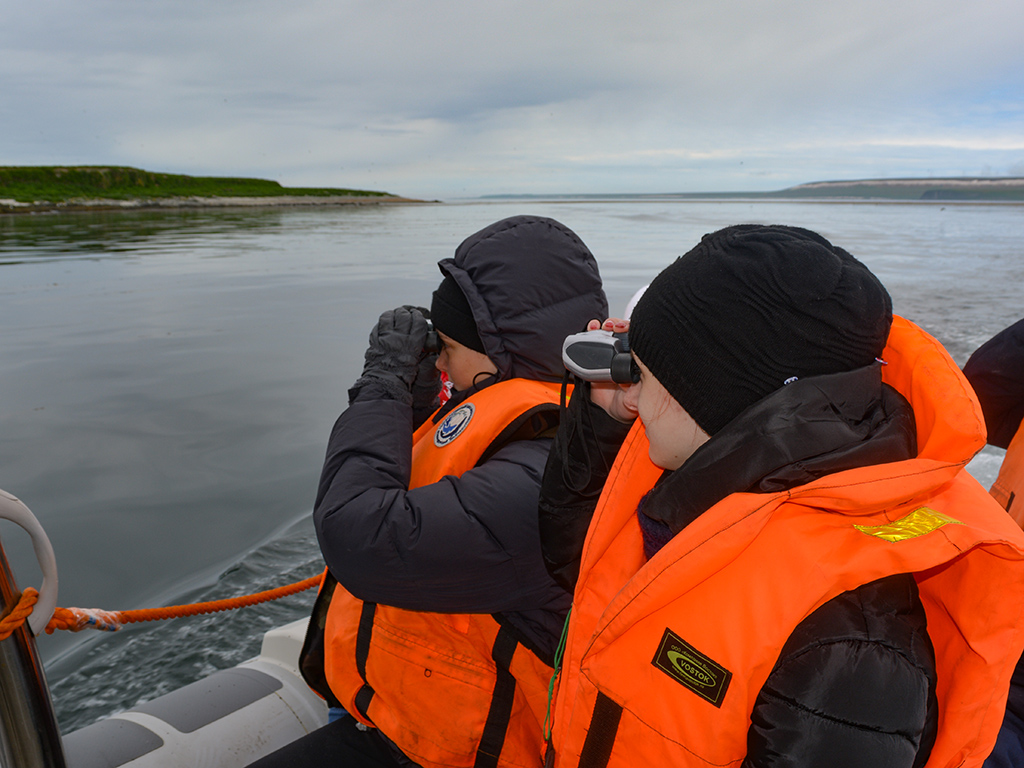 At the end of our trip, Alice's schoolmate Lilia said that she would remember this excursion for the whole life. "I bet, it is very interesting to work in the reserve, surrounded by fascinating nature", she added.
The Commander Islands Nature and Biosphere Reserve wishes the graduates to be successful in studies and hopes that some of them will come back as young specialists and join our team in the future.
The Commander Islands Reserve Press Service