On January 29th in Tver the 1st All-Russian Birdcongress started its work. Russian Society for Bird Conservation and Research named after M.A. Menzibir, Tver State University, Tver branch of Moscow University of Humanitarian Sciences and Economy, Zoological Institute of Russian Academy of Science and M.V. Lomonosov Moscow State University became the co-sponsors of the event. The congress is held in Tver State University and in Tver branch of Moscow University of Humanitarian Sciences and Economy and has one of the goals to commemorate a well-known ornithologist V.I. Zinoviev. The congress will end on February 4th. 
The opening session of the 1st All-Russian Birdcongress
More than 400 people from 12 countries registered to take part in one of the largest ornithological forums in Russia. 
The agenda included plenary sessions along with many roundtable discussions and a poster session.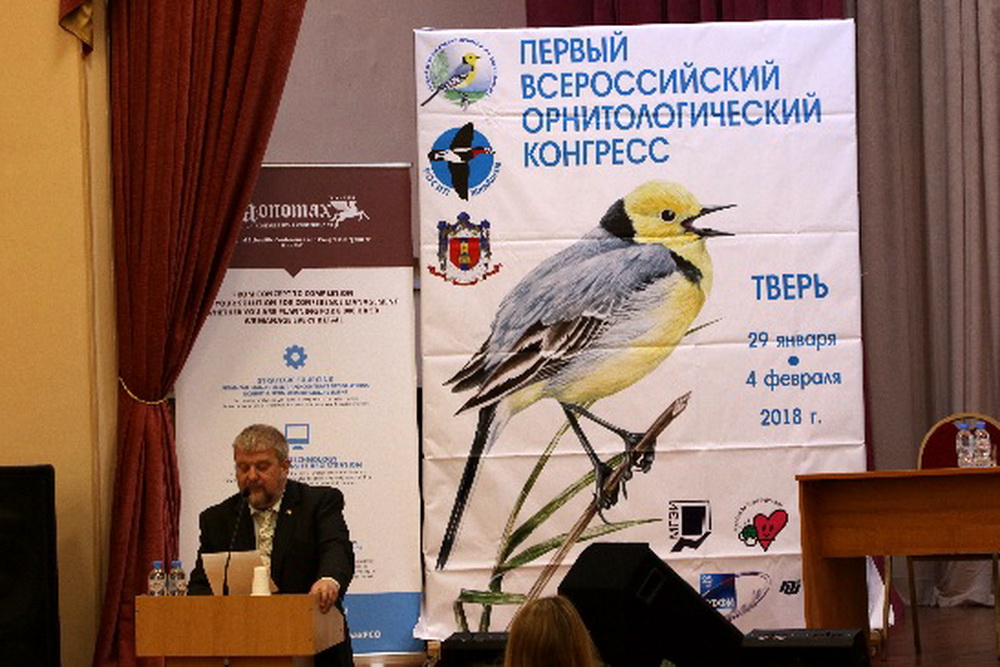 Report on a plenary session
Many themes were covered during the event, such as some classical trends – like morphology and evolution of birds – or various research in the field of their ecology and genetics. The specialists will discuss modern technologies, including the use of GIS in bird populations monitoring, satellite and radio tagging. One of the roundtable discussions will look closer at the protection of birds and research projects on the specially protected natural territories. 
Monitoring of wintering anseriformes birds in the Commander Islands Nature and Biosphere Reserve
For the first time in the history of Russian ornithology, professional researchers and birdwatching enthusiasts will work together to understand the dynamics of rapid popularity growth of birdwatching in Russia and to estimate its impact on the ornithological society and bird research. The congress will also cover issues of tourism development on the specially protected natural territories and ecological education. You can have a closer look at the themes of the congress on the web-site http://www.birdcongress.org/
A part of the team of the Commander Islands Reserve takes part in the event. Ornithologist Dmitry Pilipenko will speak about modern state of anseriformes birds wintering grounds on the Commander Islands. The Commander Islands have ice-free water area and developed littoral zone, which contribute to the appeal of the islands as traditional wintering grounds of geese and ducks. Here emperor geese, harlequin ducks, Steller's eiders and many other species spend their winters.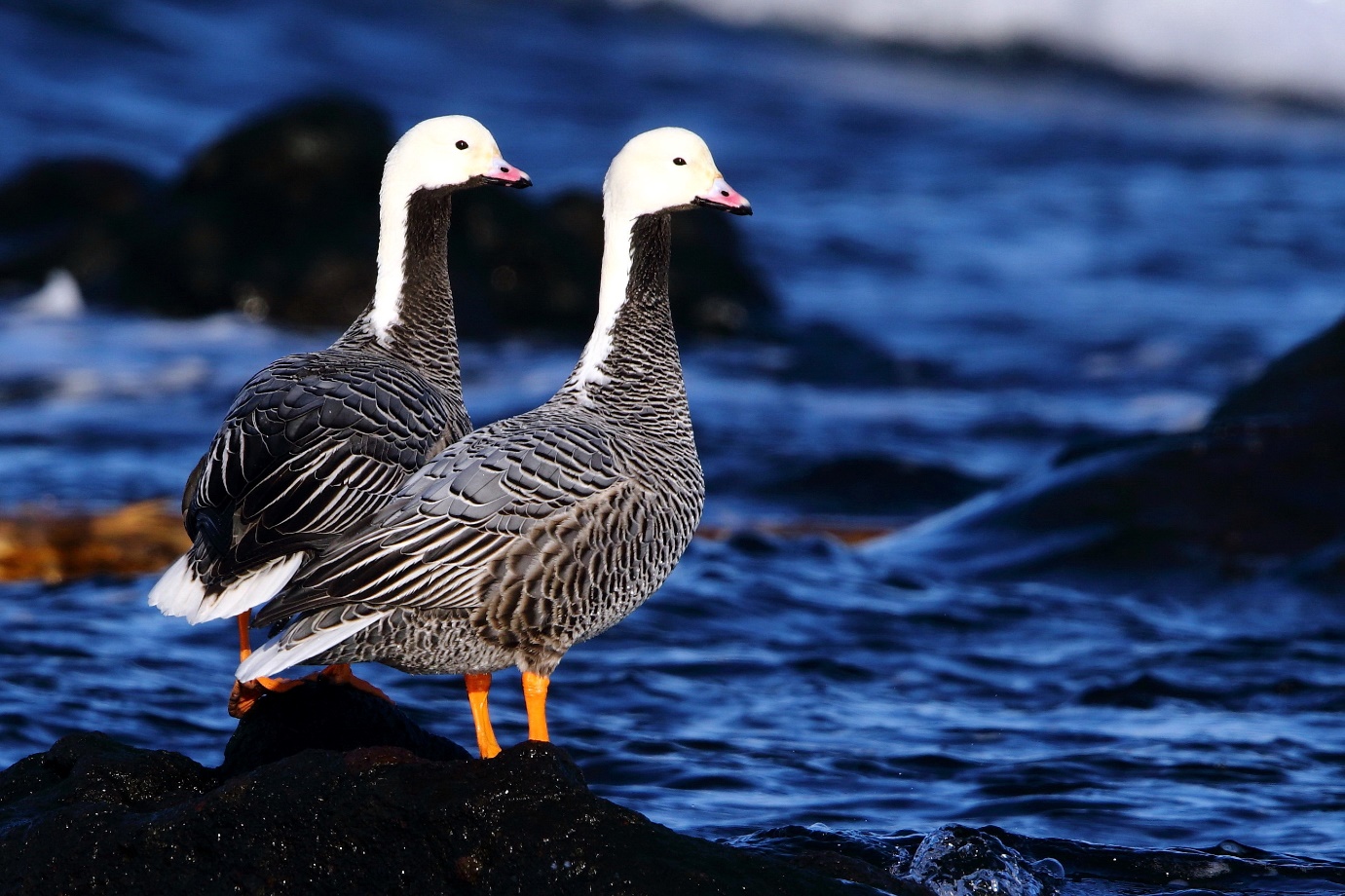 Emperor geese in winter
Steller's eiders are one of the numerous species wintering on the Commander Islands
For more than 10 years already the reserve has been monitoring the wintering grounds and today we have a lot of data to analyze the dynamics. Recent research shows that the general number of wintering birds in the water area of the islands decreased nearly by one third. Our today's task is to understand why.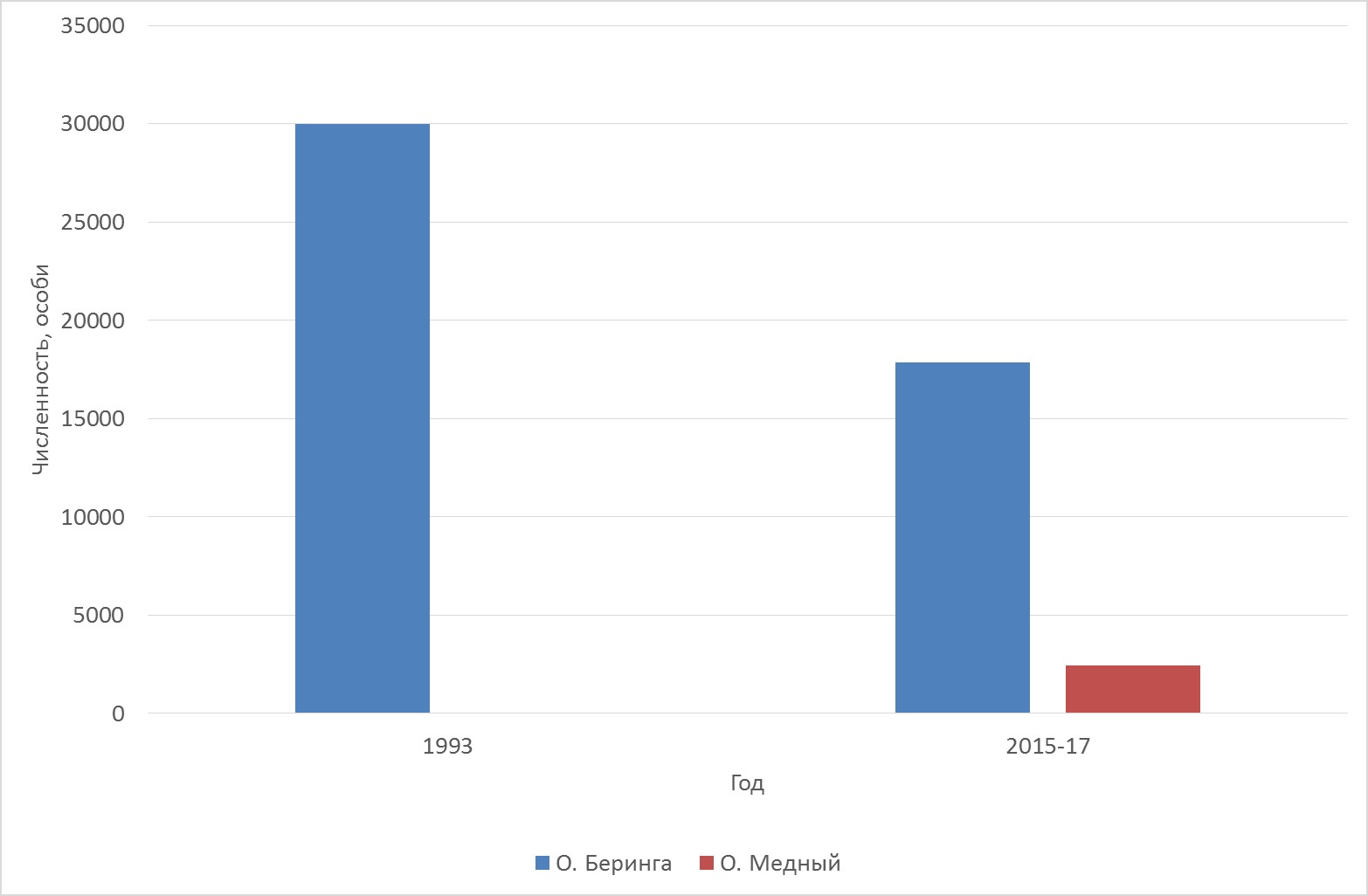 Population dynamics of wintering anseriformes on the Commander Islands
The congress will surely become a new powerful impulse for bird research in Russia. 
Let's wish a fruitful working session for all the participants.