On July 4, a corps of male sperm whale was found near Buyan Bay on Bering Island. Rangers of the Commander Islands Nature and Biosphere Reserve found the animal during patrol in the area. 
On the next day, a group of our specialists headed by Deputy Director for Science Evgeny Mamaev came to make measurements and collect biological material. "The length of the mammal reached its maximum – 20 meters. Allegedly, the death was natural and happened more than a month ago. Later the corps was brought to the coast by storm waves," said Evgeny Mamaev. 
Extraction of the whale jaw. Photo by Ulyana Ledok
The sperm whale is in the water, so the scientists cannot conduct an autopsy. The jaw was extracted successfully and after all the genetic tests it will become a part of the exposition of Nature Museum, which is planned to be open in the visit-center of the Commander Islands Reserve. If it is possible, the research will continue.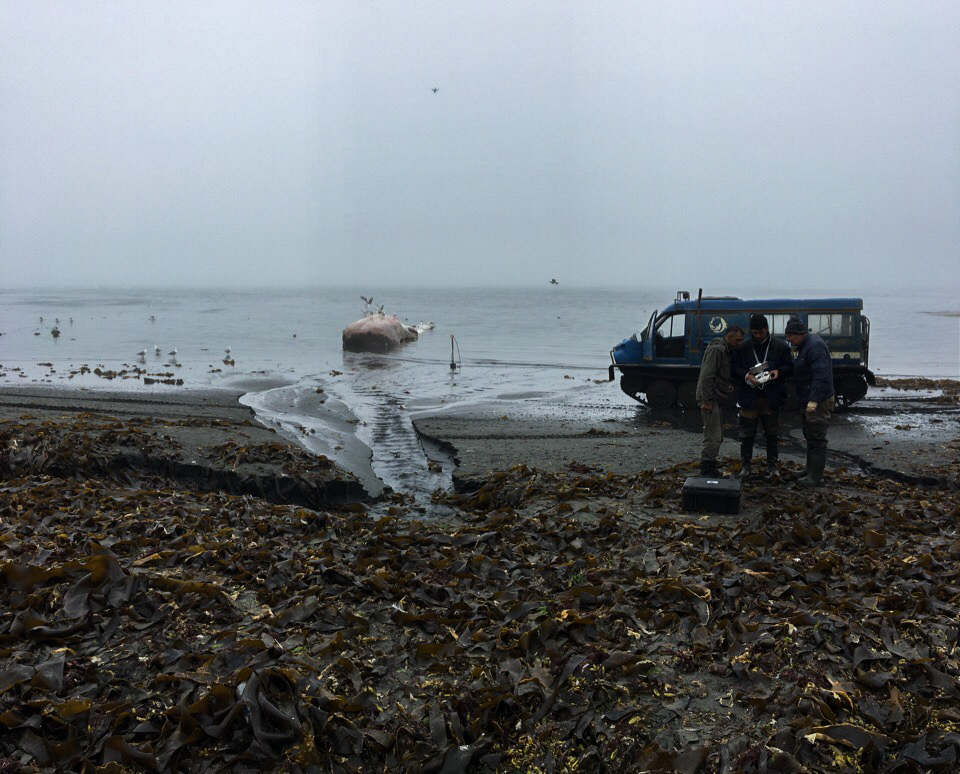 Photo by Ulyana Ledok
It is worth mentioning that such findings of dead whales on the territory of the Commander Islands Reserve happen practically every year. The majority of the animals die in the ocean and later are brought by the storms to the coastline and become a part of the food chain for birds and arctic foxes. 
Along with the monitoring activity aimed to count living cetaceans in the protected water area of the reserve, our specialists also scout the coastline in search of dead animals for further collection of biological data.