This year the expedition is held in October and November and is consecrated to the 100th anniversary of the nature protected areas system of Russia. A team of specialists from the Commander Islands Nature and Biosphere Reserve, Kronotsky State natural Biosphere Reserve and Volcanoes of Kamchatka Natural Park tell schoolchildren more about the nature of their own land, about rare animals and about the Russian system of nature protected areas. 
The participants of the expedition have already visited schools and kindergartens in the towns of Paratunka, Termalny, Kluchi and Kozirevsk, as well as in Nikolskoye, Esso and Anavgay villages. "Children do like the event. Not only because our lectures are organized instead of their classes, but because they are really interested in the subject. A beautiful film about the animals of Kamchatka Peninsula,  a presentation full of picturesque photos and some souvenirs – how can they be indifferent after all that! Every school welcomed us with open heart, but the one in Kozirevsk is the most memorable for me. There the teachers and the students were very attentive, had many questions and even told their own stories about the animals of Kamchatka," said a participant of the expedition second stage, Chief Specialist of the Commander Islands Reserve Oksana Solovanuk. 
Specially Protected Areas of Kamchatka prepared a number of gifts for the schools to distribute methodological materials for ecological education and books about the nature of Kamchatka Region.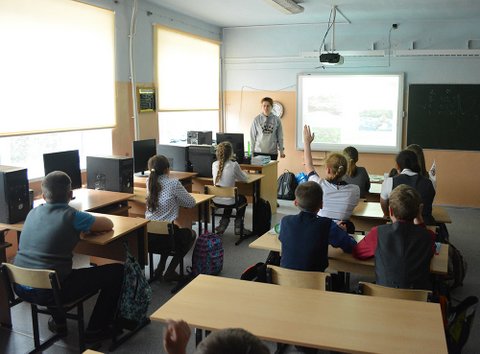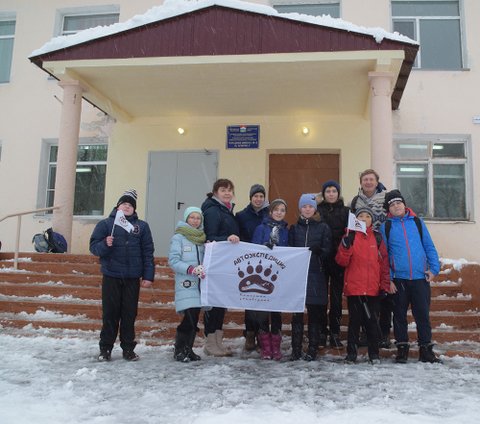 It is the first time that the car-expedition includes a new competition called The Red Data Book of Kamchatka Through the Eyes of Children. For any details, please visit this page: http://komandorsky.ru/red-book.html 
The car-expedition will include a remote stage together with the traditional traveling of the team. This year we propose to the school teachers from different part of Russia to organize classes about Kamchatka by themselves. The Association of Nature Protected Areas of Kamchatka will send all the necessary data and materials. If you would like to take part in this stage, please, contact us by this email: ostrova.eco@gmail.com. We will send you the necessary books and souvenirs for the classes. 
All-in-all in October the participants organized 30 classes for more than 700 children. 
Our car-expedition continues and we are looking forward to the November meeting with children in towns of Ust-Bolsheretsky, Oktiaborsky and Apach, as well as in the cities of Yelizovo and Petropavlovsk-Kamchatsky.