The Commander Islands Nature and Biosphere Reserve has announced  electronic auction  for the arrangement of an ecological trail on Severo-Zapadnoye Marine Mammal Rookery Route.
The initial contract price is estimated at 3.1 million roubles, applications are accepted until July 31. The funds for the improvement were allocated from the budget  of the World Wildlife Fund (WWF  ).
The winner of the competition will have to lay flat paths on sections of very rugged terrain with elevation differences and rugged relief by October 30 of this year and connect them with stairs.
Project of a decking path and stairs on the eco-trail
The trail will become the next stage in the arrangement of the ecological educational trail at Severo-Zapadnoye rookery. The reserve has been developing the eco-trail since 2013 at the expense of extra-budgetary funds. During this time, thanks to donations, two new observation points with information boards, an entrance group and a 42-meter-long staircase located on the most difficult part of the tourist route appeared here.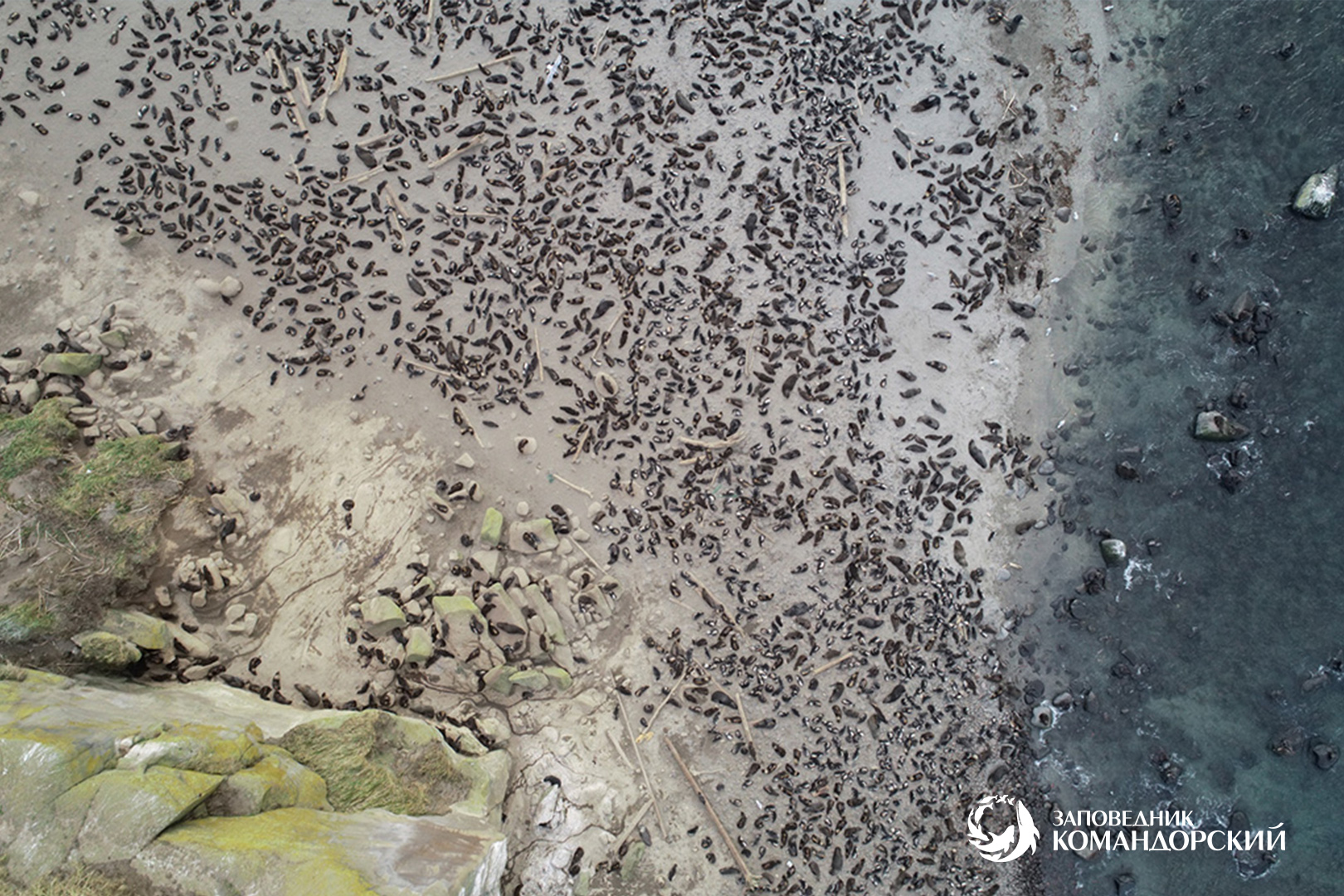 Thousands of northern fur seals can be observed from the observation platforms during the breeding season. Photo by Evgeny Mamaev
Severo-Zapadnoye rookery is one of the most visited places on Bering Island. In summer, from a distance of only a few tens of meters, here you can simultaneously observe dozens of sea lions, thousands of northern fur seals, as well as sea otters, harbor seals, arctic foxes and several species of seabirds. And if you're lucky, you will see even carnivorous killer whales that come to the rookery for prey.
The infrustructure is crucial both for the safety, and  to minimize the anthropogenic load on the coastal ecosystem.