On July 2, the Commander Islands Nature and Biosphere Reserve organized and excursion for children of Nikolskoye. They went to Kitovaya Bay, discovered a few facts about local birds and other animals and collected waste, which had been brought to the coast by the sea. All in all they collected 15 bags of various litter, weighing about 109 kilograms.
Such excursions to Kitovaya Bay are organized several times a year. According to Oksana Solovanyuk, Chief Specialist of Development and Ecological Education Department, the bay has a majestic view over the Pacific Ocean and neighboring hills.
It is a favorable place to watch sea gulls, to have an entertaining research of algea and invertebrates, for example, of sea acorns, Diogenes crab or different mollusks. However, along with fauna and flora of the coastal area it is easy to find there some anthropogenic waste. Schoolchildren never decline our plea for help in collecting it.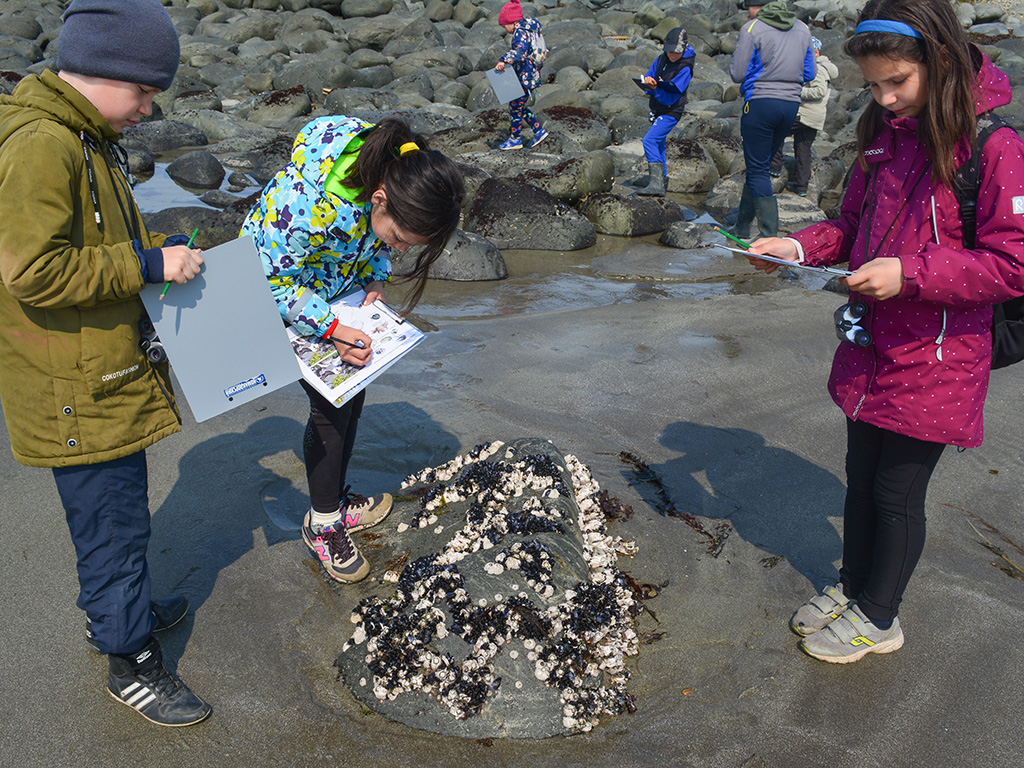 Schoolchildren are discovering coastal fauna of Kitovaya Bay
"This time we mainly collected pieces of torn fishing nets and other fishing gear. Last year we found a lot of plastic bottles. It is pleasant to see that children understand the importance of these clean-ups. We frequently talk about pollution and its impact on environment and marine life during classes in Eco Guest-Room.
Waste collection in Kitovaya Bay
Every summer the Commander Islands Nature Reserve conducts free excursions for school-children of Nikolskoye Village. This year we will still have a marine trip to Toporkov and Ary Kamen Islands and one trip to the rookeries of Bering Island.
The Commander Islands Nature Reserve Press-Service